Krakow Museum Line reopens today
Retro trams and buses will move around the Polish city until 22nd September
June 23, 2019 20:00
Aseniya Dimitrova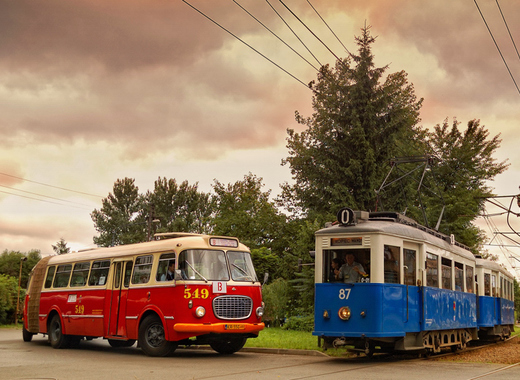 Source: © Krakowska Linia Muzealna
On Sunday, June 23, the streets of Krakow will once again be crossed by the historic trams on the Krakow Museum Line, on line n.0, report the local authorities. Just like in previous years, "Zerówka" will run every Sunday and on holidays until September 22. The courses will be carried on the route from Ciche Kącik to ul. St. Lawrence as follows:
Dajwór - Saint Wawrzyńca - Starowiślna - Dominikańska - Franciszkańska - Straszewskiego - Piłsudskiego - al. May 3 - Cichy Kącik
Return: Cichy Kącik - al. May 3 - Piłsudskiego - Podwale - Dunajewskiego - Basztowa - Westerplatte - Starowiślna - Dajwór
Furthermore, in addition to the daily historic trams, historic buses will depart on the streets of Krakow on selected days. In 2019, they are June 23rd, July 21st , August 15th , 1st and 22nd September. Their itinerary on special line no. 115 will be as follows:
ZAJEZDNIA PŁASZÓW - Biskupińska - Płk. Dąbka - Lipska - Saska - Stoczniowców - al. Pokoju - al. Powstania Warszawskiego - Lubicz - Pawia - Doktora Twardego - Prądnicka - Mackiewicza - Siewna - Dożynkowa WITKOWICE
Fares apply conforming with the current tariff valid within Krakow's Public Transport. On line 0, periodic tickets purchased on all lines are retained.
Conducting service in historic vehicles is provided by the Krakow Club Modelers Club. They will give special souvenir tickets to passengers. More information and timetables are available at www.mpk.krakow.pl and www.muzealna.org
Like the article? Subscribe to our newsletter to receive the latest from the EU cities right into your inbox.