Krk attracts virtual tourists amid pandemic
At times when tourism is put on hold, the Camino Krk pilgrimage was held virtually
May 01, 2020 16:00
Diana Todorova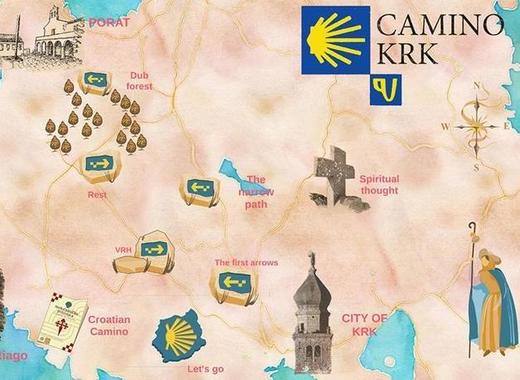 Source: The Camino Krk pigrimage was held virtually / City of Krk
In October of last year, at the initiative of the Tourist Board of the City of Krk and the Croatian Confraternity of St. James, through the Camino Krk project, the medieval pilgrim routes of Krk were marked for the first time. They are part of the network of routes leading to one of the world's most visited pilgrimage centres - Camino de Santiago.
In 1993, UNESCO declared the Spanish and French part of the routes to Santiago de Compostela to be a World Heritage Site. The second Camino Krk was planned for the end of this April, but the coronavirus pandemic has put tourism on hold not only across Croatia but around the world. An innovative solution was therefore found - to hold the Camino Krk pilgrimage online.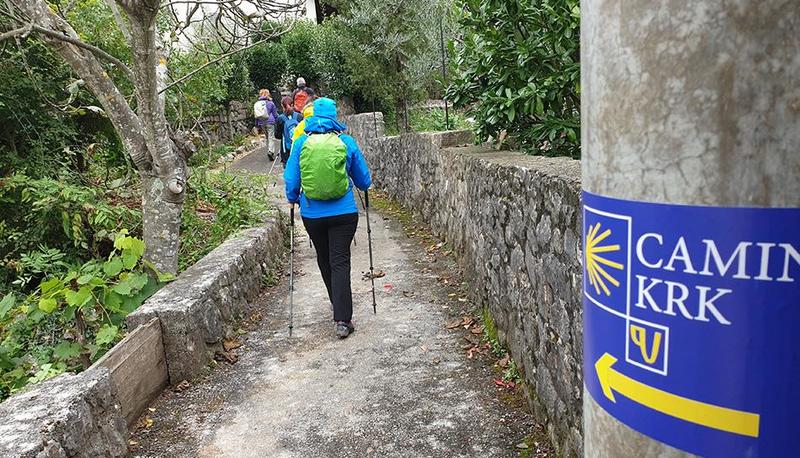 Last year's Camino Krk pilgrimage. Source: City of Krk
What does the virtual Camino Krk pilgrimage look like?
The virtual event took place between the 21st and the 26th of April. In its six days of rich multimedia content streamed live, the online Camino Krk pilgrimage has attracted nearly 25,000 tourists' views on its Facebook profile and YouTube channel.
Thanks to the innovative solution, 2,000 to 10,000 tourists a day were able to take a virtual walk on the island of Krk. The program was held on a daily basis, in two evenings slots, allowing participants an attractive virtual walk through the Camino Krk pilgrimage route. The whole route is a circular one and is 107 km long.
The online experience had a guide who had a new story prepared for the participants every day. The online pilgrimage used interactive 3D routes, pictures, music and video.
Virtual tourists could also watch videos of pilgrims' testimony. Online tourists had the opportunity to experience the atmosphere of walking the Krk pilgrim route, to learn about the island and see many natural and cultural sights. Virtual pilgrims from all over the world participated in the daily program. There were participants from Canada, the UK, Ireland, Austria, Germany, Italy, Slovenia, Croatia.
Want to join? No problem!
Although the program was already held, there is a chance to enjoy one of the pluses of this innovative virtual event - it was all recorded. The footage of all online walks is still available on the mentioned Facebook profile and it is both in Croatian and in English. Content can be accessed free of charge at any time of day or night.
The next Camino Krk is scheduled between October 5 and 11 this year, and organizers say they hope the experience will be live and in person. Many online pilgrims have already announced their future arrival to Krk in order to truly experience everything they saw online.
TheMayor.EU stands against fake news and disinformation. If you encounter such texts and materials online, contact us at info@themayor.eu