L'Arc de Triomphe wrapped in recyclable materials: see gallery
The world-renowned artist Christo who wrapped Pont-Neuf together with his late wife Jeanne-Claude is set to realize a 60-years old dream to pack one of the most famous Paris monuments in the name of art
April 09, 2019 17:30
Aseniya Dimitrova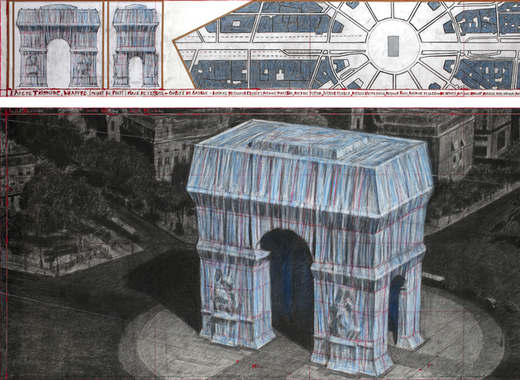 Source: André Grossmann © 2019 Christo
Following the ambitious ten-year project which led to the wrapping of Pont-Neuf in 1975-1985, the famous artist of Bulgarian descent Christo is set to realize another major creative project for the French capital. Conceived back in 1962 in collaboration with his work and life partner Jeanne-Claude, born in 1935 in Casablanca and deceased in New York in 2009, wrapping the Arc de Triomphe is seen as an example of probably the most prolific and formative stages for the two artists between 1958 and 1964 when they both lived and worked in Paris. This is when they realized and designed more than ten major works at significant public spaces, including bridges, schools and monuments.
This way next year the arch will be wrapped in 25,000 square metres of recyclable polypropylene fabric in silvery blue, and 7,000 metres of red rope. It is important to mention that the access to the space beneath the monument will not be limited. Moreover, the project will be entirely funded by Christo thanks to the sale of his preparatory studies, drawings and collages of the project as well as scale models, works from the 1950s and 1960s and original lithographs on other subjects, which means that it will receive no public or private funds.
Christo - LArc de Triomphe, Wrapped (Project for Paris, Place de lEtoile Charles de Gaulle)
Drawing 2018 30 1/2 x 26 1/4" (77.5 x 66.7 cm) Pencil, charcoal, pastel, wax crayon, enamel paint and tape on brown board Photo: Andr Grossmann 2018 Christo
However, the return of Christo in Paris and the long-awaited wrapping of the Triumphal Arc could barely be possible without the close collaboration with the Centre Pompidou and the Centre des monuments nationaux and can only be seen during a two-weeks period - from Monday, April 6, to Sunday, April 19, 2020. What is more, the work will be on display in parallel to a big exhibition in the Centre Georges Pompidou, from March 18 to June 15, 2020, telling the story of Christo and Jeanne-Claudes sejour in the French capital, as well as the story of The Pont-Neuf Wrapped, Project for Paris, 1975-85. The exhibition at the Centre Pompidou will reveal the historical context of the period during which we lived and worked in Paris, says the author himself.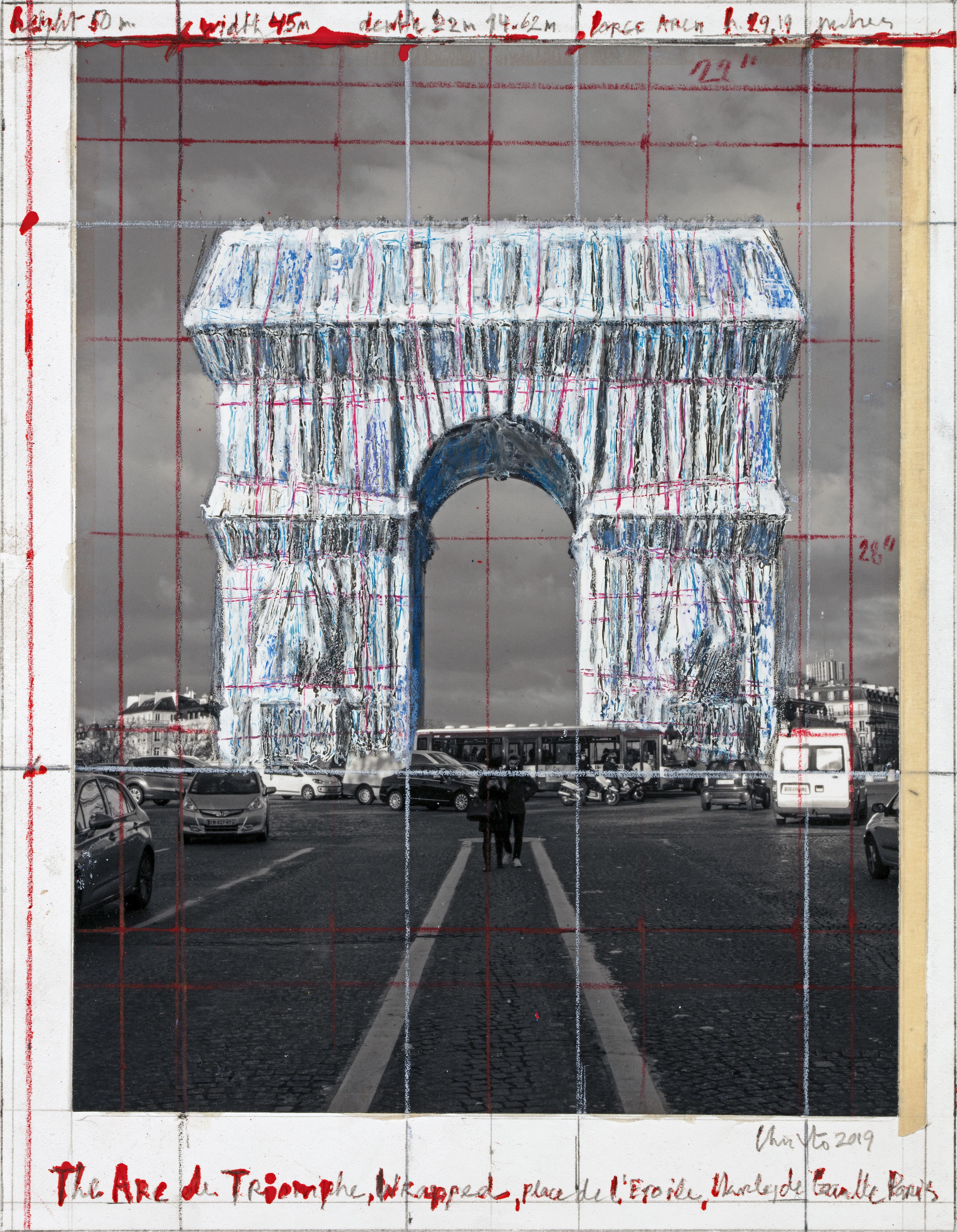 The Arc de Triomphe, Wrapped, Place de l'Etoile, Charles de Gaulle, Paris,Collage 201911 x 8 1/2 (28 x 21.5 cm) Pencil, wax crayon, enamel paint, photograph by Wolfgang Volz and tapePhoto: Andr Grossmann 2019 Christo
TheMayor.EU stands against fake news and disinformation. If you encounter such texts and materials online, contact us at info@themayor.eu