Larnaca contemplates improvements to traffic conditions
Local authorities have a number of ideas that will improve the situation in the city
March 01, 2020 13:00
Anton Stoyanov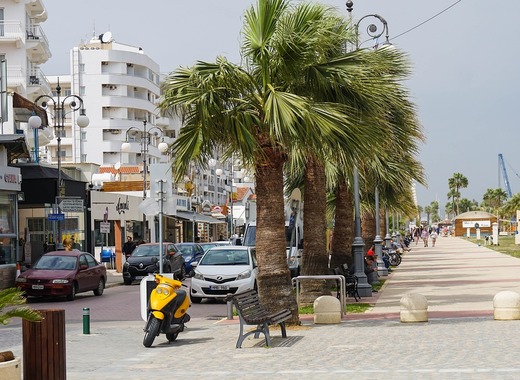 Traffic is an ever-present issue in the minds of local politicians across Europe. Cars and other vehicles congesting the roads make for a poor sight and have an even worse effect on the environment – not to mention on the travel times of citizens.
That is why municipal governments across the continent have been employing many different approaches to traffic-related issues. Some have been promoting travel by bus, others have been banning cars in certain urban areas, while at the same time providing viable transport alternatives – like bikes, scooters and a functioning public transport network.
The case of Larnaca, Cyprus
The Cypriot city of Larnaca is no different. Within the municipality's Sustainable Urban Mobility Plan, local authorities have highlighted several key areas on which to focus and have managed to pinpoint some of the most pressing issues that lead to increase in traffic and congestions within the city proper.
Among the concrete problems brought forward by local authorities in Larnaca is the overwhelming presence of cars in the city. The municipal report suggests that on average there is 1 car per citizen in the city – 76% of households own two vehicles or more, and 32% of all families have at least three cars – that means that nearly all adults in Larnaca most likely have access to a private car.
Meanwhile, citizens lack viable alternatives. Two-thirds of Larnaca households do not own a single bike – which in turn results in a dismal figure. Nearly 91% of trips in Larnaca are conducted by car, 2% by bus and another 2% by bicycle.
The condition of the city's public transport is equally dismal – most of the vehicles are extremely old, aged more than 20 years, making them an equally environmentally-damaging alternative.
Other issues stem from the city's layout itself that simply currently does not support the creation of more public spaces devoted to pedestrian travel.
Yet with the report complete and with the information in hand, local authorities are eager to get to work and find solutions to all these problems plaguing the urban area.
TheMayor.EU stands against fake news and disinformation. If you encounter such texts and materials online, contact us at info@themayor.eu