Launch of the Gum Litter Campaign 2019 in Ireland
Starting in Wexford County, it will be expanded to twenty-six other local authorities
June 13, 2019 11:30
Aseniya Dimitrova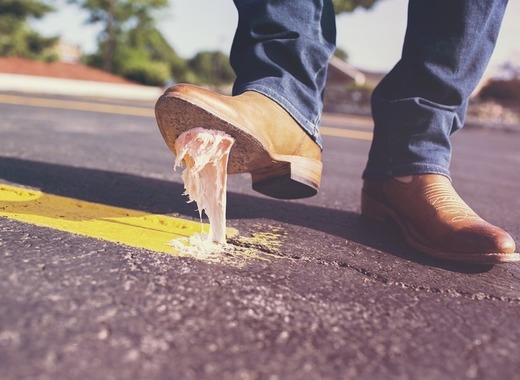 Few are those who haven't had even a single outing spoiled because of a gum stuck on their shoe, new jeans or handbag. The negative habit of disposing of gums outside of the designated areas is way too common and needs urgent measures. At least this is what local authorities in Ireland reckon, as they have decided to take firm measures to tackle the issue.
Hardly can we think of a better starting approach than to educate people of the negative consequences of sticking gums on the furniture or throwing them away randomly. To begin with, last week Mayor of Borough District of Wexford, Cllr Tony Dempsey, launched the 2019 Gum litter campaign in the presence of members of Wexford Tidy Towns and representatives of the Environment Section of Wexford County Council. The Gum Litter Taskforce (GMT) was thus established on 5th June with the objective to educate and raise awareness.
The GMT has proven to be highly successful in previous editions over the last decade, increasing considerably the number of people that recognise chewing gum as litter and of those who dispose of it correctly. This year's edition will thus include nationwide activities, among which advertising, educational campaigns in schools, community mobilisation and coordinated efforts by the Department of Communications, Climate Action and Environment and Food Drink Ireland (FDI) on behalf of the gum industry. 26 other councils are yet to launch their own gum litter campaigns in the next weeks.
Like the article? Subscribe to our newsletter to receive the latest from the EU cities right into your inbox.