Learn Latvian for free in Riga
Find out more about the brand new initiative by the Riga City Council
January 15, 2020 09:30
Anton Stoyanov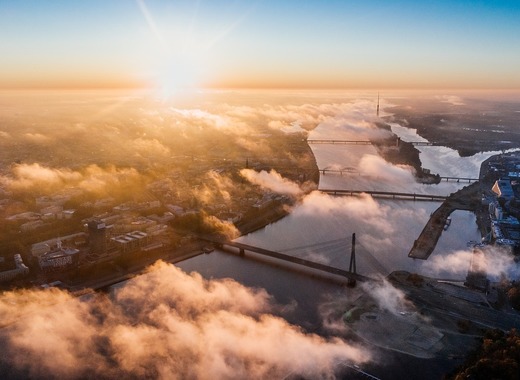 Have you just recently arrived in Latvia? Are you desperate to make life easier for yourself when talking with locals? Don't worry, the Riga City Council has you covered.
Starting this week, citizens, visitors and any residents of the Latvian capital will be able to enrol in free language courses, corresponding to their level and the intensity with which they intend to pursue the subject.
How to apply and what are the conditions one should consider
The enrollment process began earlier this week – on 6 January. When applying you can also choose the venue that you want to be visiting as well as the length of the courses that you'll be attending – divided into either a total of 80 hours of 120 hours.
There are only two conditions when applying – you must make sure that you're a registered resident of Riga and that you're not a student enrolled in school. Other than that, registration is quick, easy and simple. Just visit the municipality's integration website.
Irina Vasilyeva, spokeswoman for the Education, Culture and Sports Department of the Riga City Council explains the procedure as follows "If all of the conditions are met, then we invite these residents to visit the Riga City Council Education, Culture and Sports Department's homepage, the 'Society Integration' section. A list of institutions will be published there. Citizens will be able to explore it, choose an educational institution closest to work or home and contact that institution and then agree on testing, as courses are organized at two levels, Levels A and B"
The unveiling of these free Latvian language courses might be among the last actions undertaken by the current Riga City Council, as the parliament of Latvia is currently debating its dissolution following numerous scandals and problems related to the failure to deliver vital municipal services.
TheMayor.EU stands against fake news and disinformation. If you encounter such texts and materials online, contact us at info@themayor.eu