Leicester recycling charity exceeds all expectations
The scheme collected 39 tonnes of items and generated a total of £68,000 in charity funding
December 27, 2019 14:30
Anton Stoyanov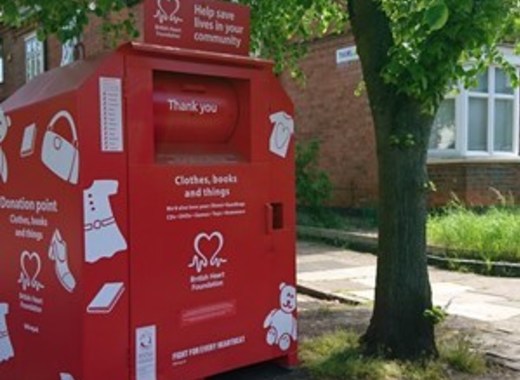 Source: Leicester City Council
The British Heart Foundation's (BHF) "Pack for Good" scheme has taken Leicester by storm. Running for a 2nd consecutive year in the city, the initiative encourages students ending their terms of studies to donate their items to charity instead of throwing them away – not only is this an environmentally-responsible course of action but also helps disadvantaged persons and secures much needs charity funding.
During the scheme's implementation phase, the BHF worked closely with the Leicester City Council in order to find the best spots to place the giant deposit bins. Together they pinpointed seven locations on the main travel routes of students, situated between students' houses and university campuses where they placed the red donation banks, hoping to attract as much attention as possible.
And they achieved precisely that.
Staggering results
The 2018 edition of the "Pack for Good" scheme led to the collection of a total of 2 tonnes of items – not a bad result in and of itself. But this year's achievements blew it out of the water.
The charity managed to collect 38 tonnes of items and generated £68,000 in sales at its local shop. As stated by Emma Cunnington, university account executive from the British Heart Foundation, "These figures have outperformed our expectations, and the quality of donations coming through was brilliant. The local shop has been thrilled. We are so grateful to all the students who donated through this scheme. Every item sold will help us raise vital funds for life-saving heart research."
The City Council is also overjoyed with the results of this year's campaign. Councillor Adam Clarke, deputy city mayor for environment and transportation stated that "This is an excellent scheme and I'm really pleased that it has been so successful this year. It's a really good way for students to get rid of their unwanted items responsibly, charitably and with minimum fuss."
Like the article? Subscribe to our newsletter to receive the latest from the EU cities right into your inbox.