Lisbon City Council contemplates distributing masks to public transport users
The municipality believes that widespread and constant use of masks, however, might be unsustainable
May 10, 2020 10:00
Anton Stoyanov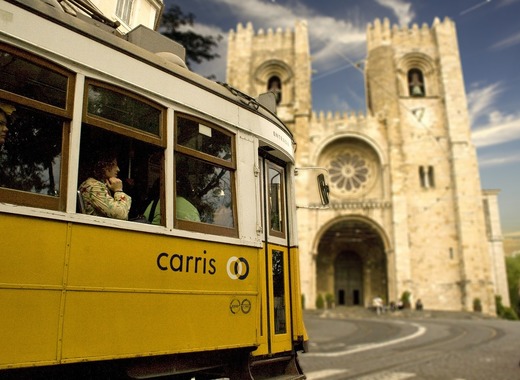 Masks have become a staple and everyday item in our lives. Many countries across Europe mandate their wearing by law and those who disobey are oftentimes fined.
In Portugal, however, such decisions have been left to cities and Lisbon's local government is sceptical of the long-term sustainability of measures mandating the constant wearing of face masks in public. Instead, authorities are contemplating different ways of ensuring the health of citizens through personal protective equipment – ones that the municipality itself will be able to guarantee in the long-term.
"Yes" to masks in public transport
Currently, the local government of Lisbon has a total of 1.6 million masks in stock. Should recommendations be strictly followed, these masks should be changed every 4 hours. That means that it is impossible for the municipality to ensure enough masks for all citizens in the capital.
Such equipment is instead being prioritized for the use of at-risk groups and workers who are constantly exposed to potential infection. The overall deficit should mandatory everyday use of PPE be introduced, might prove insurmountable for the local government of the Portuguese capital.
That is why the mayor of Lisbon, Fernando Medina, has proposed for masks to become mandatory only in public transport. With the city's public transportation services having already been relaunched to a large extent, now travelling at 2/3 of maximum capacity, stricter protective measures are needed – and mandatory masks might provide the answer.
Other measures proposed by the City Council include the setting up of hand sanitizer dispensers in all buses operated by Carris in order to further ensure the health and safety of passengers. Yet the sustainability of all these ideas will again be reconsidered should the occupancy rate of public transport suddenly skyrocket in the coming days and weeks.
Like the article? Subscribe to our newsletter to receive the latest from the EU cities right into your inbox.