Available in:
Share article
Lithuania lifts quarantine for arrivals from 24 European countries
Klaipėda mayor calls for vigilance as the port city remains in the front line of contact with the coronavirus
June 02, 2020 13:00
TheMayor.EU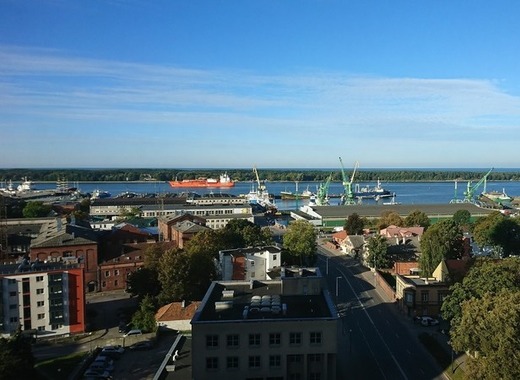 In a further step along the way of easing lockdown measures, Lithuania lifted yesterday the 14-day self-isolation rule for travellers coming from 24 European countries. The white list includes: Luxembourg, Netherlands, Italy, Denmark, Poland, Romania, France, Finland, Germany, Czech Republic, Estonia, Austria, Bulgaria, Latvia, Hungary, Norway, Switzerland, Cyprus, Greece, Iceland, Slovakia, Croatia, Slovenia and Liechtenstein.
Whitelisted countries must keep cases below 15 per 100 000 population
The 24 countries enjoying unrestricted entry into Lithuania are those where the incidence of COVID-19 in the last 14 days has been less than 15 cases per 100 000 population. According to the decision of the Head of National Emergency Operations, citizens and legal residents from these countries are no longer required to isolate themselves upon arrival. Also, municipalities will no longer have to take care of their transportation to places of self-isolation.
The 14-day quarantine obligation remains for travellers coming from Ireland, Malta and Spain. Entry is still prohibited from Belgium, Sweden, Portugal, and the UK, where the number of COVID-19 cases exceeds 25/100,000 population. The list of countries to which the Lithuanian borders are open will be updated every Monday.
Taking these decisions into account, Klaipėda city government has announced that persons arriving in the port city by ferry will be greeted only by specialists of the National Public Health Center, who will measure their temperature, collect passenger cards, and hand over the consent for self-isolation to those who need it.
Klaipėda Mayor Vytautas Grubliauskas has pointed out that despite the relaxation of the quarantine regime, vigilance should be high, because the coronavirus has not been defeated, and Klaipėda remains in the front line of contact with it.
"While rejoicing in the relaxations, one should not forget for a minute that Klaipeda remains Lithuania's gateway to the world. Bearing in mind that passengers arriving by ferry from Germany will no longer be screened… maximum concentration is necessary in the context of possible 'import' of the virus into Lithuania. It's really too early to relax all measures, particularly in view of the situation in Sweden, given the increasing number of returnees from that country. We should also keep in mind that reintroduction of all restrictions will be more difficult now that people are enjoing their absence," says Grubliauskas, quoted by the municipal website.
Self-isolation premises will be available as before
The municipality will continue to provide accommodation for those who need self-isolation but cannot cope on their own. Consultations on self-isolation opportunities in Klaipeda are available by phone 8 640 93342.
As of May 29, Lithuania had 1662 confirmed Covid-19 cases, out of which 1216 had recovered, and only 68 registered deaths. The Baltic country has resumed regular flights to Latvia, Estonia, Germany, Norway and the Netherlands and plans to extend the destinations list to Denmark, Israel and Finland.
TheMayor.EU stands against fake news and disinformation. If you encounter such texts and materials online, contact us at info@themayor.eu