Available in:
Share article
Luleå is a strong hub for knowledge and innovation
An interview with Niklas Nordström, Mayor of Luleå in Sweden
June 20, 2019 17:30
TheMayor.EU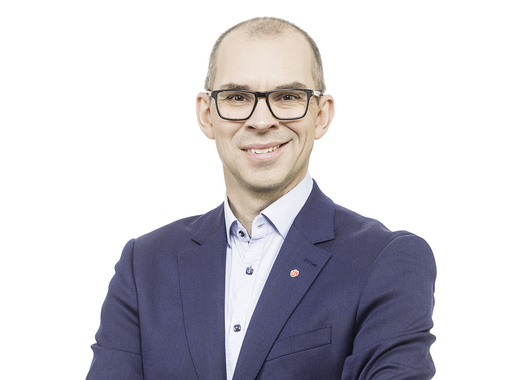 Source: Luleå Municipality
Mr Niklas Nordström is mayor of Luleå, in north Sweden. He is a 51 year old native from the north that has reached national positions in Sweden's political and business communities. Nordström has a mixed background going back and forth between business and politics. He was national chairman for the governing party Social Democrats youth organization between 1995-99. A position looked upon as a prestigious assignment in Swedish politics. Niklas is appointed by the government as chairman for Business Sweden and is also a member of the executive board for Sweden's municipalities and county councils.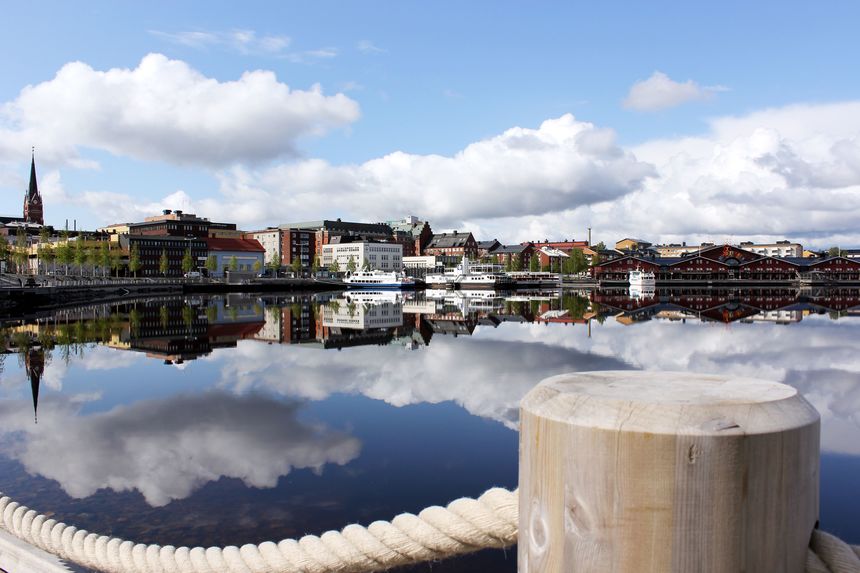 Sustainable development is one of the key issues in many cities all around the world. Give us an example of a project that the Municipality of Luleå is implementing in this field.
The development process of the Vision Luleå 2050 was initiated in 2007. The overall goal of the plan is to guarantee an attractive, sustainable and growing municipality in the future. Our definition of sustainable development: the goal is social well-being; the frame is given by ecology and our means are the economy. The next step from the vision are our Programmes, with a function of a general and development plan for sustainability.
Tell us more about the strategic objectives, what has already been achieved and what do you want to achieve in the near future.
We are successful in local transport and energy. Our local bus company have an increase in journeys, and we produce our own fuel, biogas. We are good in energy-efficiency in buildings. In cooperation with the steelworks we produce central heating for the households. We have more work to do to reach carbon-neutrality, especially in the transport sector.
In 2018, Luleå was designated the Best Municipality for Children, among other things, for our efforts to promote equality and for ensuring that as far as possible activities for children and young people are free of charge. One example is that Luleå is one of only a few municipalities in Sweden that do not impose charges for participation in School of Culture activities. We are very proud of that award.
We have also collaborated with other organisations to identify and address social problems as early as possible and for many years we have actively controlled the allocation of flats and houses so as not to create segregated districts. Social sustainability is an important part of town planning but ensuring there are equal preconditions everywhere is a real challenge.
Facebook chose Luleå as the site of its first data centre outside the USA. Does this recognition help you attract foreign investment?
The fact that Facebook chose to establish a third server room, and a Technology deployment center in the Science Park on top of that, is a confirmation of Luleå as a strong hub for knowledge and innovation.
Business is based on relationships. It's key to build trust and make sure all partners deliver on their commitments. An establishment on this scale isn't something that 'just pops up' out of the blue, but rather a result of many actors working together for a long period of time. Now, we're all keen on continuing to build on the new-found relationships that has been made throughout this journey.
Facebook's investments and establishment in Luleå have definitely helped to promote Sweden and Luleå on the international arena. Now, more international investors know about our region and the advantages it offers in the form of renewable and stable energy at a low cost which is a prerequisite for both computer centres and other electricity-demanding industries. Facebook's establishment here has also proven that we are able to meet the needs of big international companies which reduces risks for them and therefore strengthens our competitiveness.
How do you manage to create an economic environment that fosters business and attracts new investment?
First and foremost, it's a matter of creating a place where people want to live and work, but it is also about specific investments in trade and industry. Our university, which focuses specifically on applied research, collaborates closely with the companies in this region and this has contributed to this region now being assessed as being the leading innovative city in Europe (The Regional Innovation Scoreboard). Luleå municipality's policy is to facilitate for SMEs to cooperate with the university.
As a municipality, it is important to have clearly defined long-term priorities while at the same time being perceptive and open to new possibilities. Cooperation is a keyword for us.
Why is it important for Luleå to learn and build relationships with the best Social Innovation hubs, Impact Investment and technology centers in the world?
Luleå Municipality recognizes that in order to meet and master our present and future challenges, social innovation is an important part of the solution. We must learn from the parts of the world that are leading this development and collaborate locally, regionally, nationally and internationally in order to do so. We are constantly managing and expanding our network in the purpose of finding opportunities and solutions that might help us and others to face our challenges and finding the best way forward.
The city of Luleå has been doing a lot in the social sphere. To ensure all young people have the opportunity to take part in a range of sports regardless of their financial circumstances, the Fritidsbanken equipment bank loans out kits for skiing, skating, football and other sports. In what other ways can the city encourage physical activity and a healthy lifestyle?
All pupils in Year 9 of secondary school and in Years 1 and 2 of upper secondary school are offered summer jobs which gives them experience and contacts for employment in the future. In winter, we prepare a track on the ice around the town centre which everyone can use for walking, skating or kick-sledding. There are also plenty of recreational areas and barbecue facilities set out in different places in the town and surrounding countryside which can be used in both summer and winter.
Another example is the collaboration project between the municipality and Luleå University of Technology, the purpose of which was to get more children to cycle or walk to and from school. The keywords for this work are empowerment and gamification.
To further reinforce the region's commitment to nature, you are adding five new nature reserves to the 37 which are already here, all with the aim of providing more recreational areas close to nature. How important is for Luleå to preserve the city's green areas and parks?
Preserving green structure and unspoilt nature areas is of strategic importance so as to make Luleå an attractive town for both residents and visitors. It is a crucial factor for sustainability and something we value just as much as any other type of infrastructure and land use when we plan urban development. The city's green structure provides the space and preconditions for the development of ecosystem services and the conservation of biological diversity. Having access to good-quality recreational areas is an important factor for promoting public health.
Luleå is particularly proud of its archipelago and ice roads, which feature on the CNN Travel bucket list of 50 natural wonders of the world. The city is also home to Gammelstad Church Town, which appears on the UNESCO World Heritage List. Tell us more about the opportunities for tourism in your city.
Luleå has always been a regional meeting place. The old town of Luleå – Gammelstad Church Town with the mediaval Nederluleå Church, the biggest in northern Scandinavia with it's over 400 small red and white wooden cottages spread around is one of our most popular sites to visit. Between 2000-3000 people visit Hägnan outdoor muséeum in Gammelstad to celebrate the very typical Swedish Midsummer holiday around 20 of June. It's a living world heritage too since all the cottages are privately owned and the owners are the one that keeps the tradition of the churchtown alive. It's quite common to be invited from one of the locals for a coffee in their cabin.
The modern Luleå with its current location is where the wide Luleå river outlet meets the Bothnian sea and the archipelago with over 1300 islands are a bustling small city with rich culture life all year round. With the waterways for kayaking or boat cruises just across the street from the modern city hotels, café and restaurants everything is near the city center. Six of the city center restaurants are listed in the Nordic gourmet White Guide. Local sports event as ice hockey and basketball draws a large local audience and there is several indoor play arenas and activity parks for an active family to enjoy.
In wintertime when the river and the Bothnian bay is freezing over our frozen water becomes our giant playground for winter activities as: ice skating on the prepared ice track around the city peninsula, tour skiing, kiting on snowboard, traditional kick sledding, snow mobile tours or dog sledding. The large areas of with frozen sea also allows company events and host for international marathon skating competitions. Everything close to the city's infrastructure with hotels, restaurants and shops. With Luleå's coastal location and usually clear skies you can, under the right conditions, spot northern lights, Aurora Borealis from September to March.
With the city center only 10 min from Luleå airport and many big meeting arenas and a well-developed infrastructure and convention bureau service Luleå has also become an important meeting destination for big congresses and conferences which makes the cities tourism business booming in the latest 5 years.
Find out more about Luleå here
TheMayor.EU stands against fake news and disinformation. If you encounter such texts and materials online, contact us at info@themayor.eu