Madrid's tourism recovery strategy to initially focus on local output
The autonomous community is working on a recovery plan for the region's tourism
April 27, 2020 13:00
Aseniya Dimitrova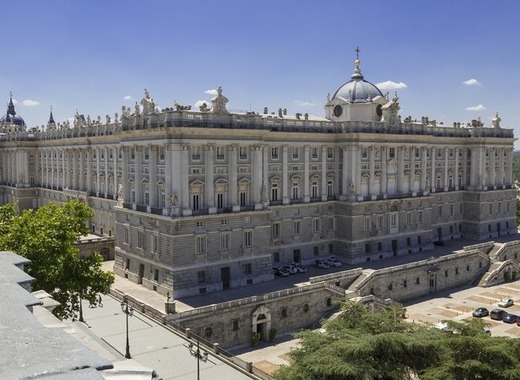 Last week the Community of Madrid announced that it is working on a Tourist Recovery Plan for the region. The document should reflect the evolution of COVID-19. It will comprise of two phases that will gradually evolve as domestic and foreign tourists return. What is more, it previews a security protocol designed alongside the hospitality sector.
Phase one: focusing on tourism of proximity
In the first phase, proximity tourism will prevail. The focus of the promotion will be the residents of Madrid region and citizens of neighbouring communities. As explained by the Minister of Culture and Tourism, Marta Rivera de la Cruz, this phase is about "recovering inland tourism, visits to the historical-artistic heritage and nature tourism."
"We are aware that the international tourism market and industry will undergo major changes in approach and structure after the pandemic, so our first step will be to strengthen domestic tourism," she said.
In this way, mobility restrictions are no longer a break to tourism, provided that all sanitary criteria are respected. The Ministry of Culture and Tourism (operating within the Autonomous community of Madrid) will thus gradually adapt the promotion plan, integrating other national markets and, finally, the international market at a second stage.
However, for the Tourist Recovery Plan of the Community to be properly executed, the central government of Spain should first give its assent. This request was submitted last Monday.
In the official letter, the Ministry of Industry, Trade and Tourism was urged to put in place as soon as possible a road map that would allow the tourism sector to resume its activity, in a phased manner and taking into account the criteria established by the health authorities. De la Cruz has proposed to the central government for the sector to be reactivated with a controlled activity of accommodation and hospitality. This, she believes, will allow the survival of many businesses and the maintaining of thousands of jobs.
Secure accommodation under coronavirus threat
The Community of Madrid collaborates with the hospitality sector in order to jointly design the security protocol that tourist accommodation providers will adopt when they restart activity. The conversation involves various hotel chains and associations based in the region as the tourism industry represents 6.5% of Madrid's GDP.
In this sense, the Community of Madrid has proposed concrete measures to the Ministry of Industry, Commerce and Tourism, "giving voice to the sector so that the tourist productive fabric remains active".
Work is also maintained with destinations in the region. Finally, the Minister underlined that the difficult situation has allowed the showing of the effectiveness of public-private collaboration.
Like the article? Subscribe to our newsletter to receive the latest from the EU cities right into your inbox.