Major Mayors of Europe – Charles Michel
Charles Michel, the President of the European Council, is heading into battle for the next EU budget - but he has taken part in many other fights during his political career
February 19, 2020 11:30
Anton Stoyanov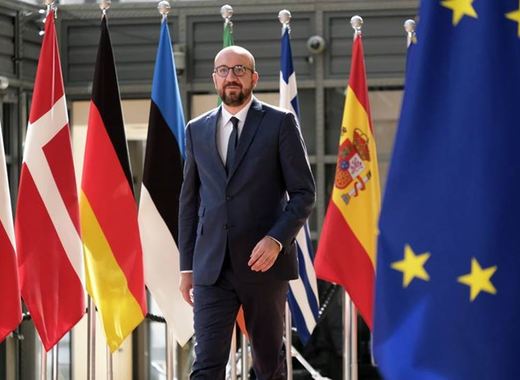 Source: European Council
The incumbent President of the European Council has proven himself a master of compromise. Having spent years in government in his home country of Belgium, Charles Michel, the former mayor of Wavre, might be the best person for the job of uniting a Union that appears more divided than ever.
Who is Charles Michel?
Born on 21 December 1975 in Namur, Wallonia, Charles Michel is among the youngest people to reach political prominence in Belgium.
Charles Michel's life has been shaped and moulded by politics – and in this case, politics is synonymous with his father – Louis Michel. Like father, like son - Charles has followed in the footsteps of his dad. They both quickly rose to prominence in the Wallonian liberal Reformist Movement party, both served as mayors for many years (Louis was first elected mayor of Jodoigne in 1983), both served in Belgian federal governments and both have been passionate defenders of the European Union (Louis was a two-term Belgian Commissioner).
But as is usually the case, the apprentice has surpassed the master. After taking up ministerial roles in several federal governments, Charles Michel managed to gather enough parliamentary support to become Prime Minister of Belgium in 2014 and President of the European Council in 2019.
For the most part, Charles Michel's political career is one of a trailblazer and trendsetter. In 2005, after his appointment as Minister of Home Affairs in the regional government of Wallonia, he became the youngest-ever regional minister in Belgian history. Not only that but after he successfully led coalition talks in an unprecedently fractured political landscape, following the 2014 federal election, Charles Michel becomes the country's youngest ever Prime Minister and the first French-speaking liberal to form a government since 1937.
Although he did not successfully serve out a full term, he was quick to adapt to his changing circumstances and managed to secure the post of President of the European Council in 2019 after his coalition imploded over the issue of migration.
And throughout all that he managed to successfully win term after term as mayor of the town of Wavre. Although in recent years, with his obligations on the federal level increasing, he grew increasingly distant from local and municipal politics, citizens still professed their trust in Michel and their support didn't waver. Ultimately, in 2018, Michel finally gave up his mayoral post and gave way to the person who had actually been in charge while he had been away all those years - Françoise Pigeolet, the city's current mayor.
Knife's edge
The political landscape of Belgium is fraught with danger. It gets especially dangerous when you're the Prime Minister, hailing from the country's third-largest party and you're in a governing coalition with three other parties, including the far-right, while you yourself are a liberal.
If that seems like a nightmare to you, don't fret, because Charles Michel lived through the experience for nearly a full term.
The 2014 Belgian federal elections set up several years of chaos in the government. The far-right N-VA became the most popular party in Flanders and in the country and became an insurmountable obstacle to anyone who wanted to govern. So far French-speaking parties from Wallonia had managed to avoid entering coalitions with the Flemish far-right but in the aftermath of the 2014 elections, that was no longer possible.
After Bart de Wever, leader of the N-VA and mayor of Antwerp, failed to form a governing coalition, the task was passed on to Charles Michel. Having already proved his experience in executive government – serving as a minister in 4 consecutive cabinets, made up of four or more parties, he quickly went about finding possible compromises and solutions among parliamentarians.
The end result was the so-called "Swedish coalition", otherwise known as the "kamikaze coalition", because it featured only one party from the French-speaking region of Wallonia – namely Charles Michel's very own Reformist Movement. Michel himself was named Prime Minister of Belgium after the parties involved agreed on the premise that their government would not tackle societal issues (like the constitution or other similar explosive topics) but would instead focus on the economy and general well-being of citizens.
Ticking timebomb
Ruling with the far-right is always dangerous – just look at Italy. It's even more dangerous when one is lagging behind the far-right in the polls and they're ready to flex their muscles – again, just look at Italy.
It should come as no surprise then, that once Charles Michel's government was forced to deal with a hot-button issue – like migration – the far-right would be ready to pounce. And pounce it did, when a majority in the government, and later in the parliament, voted in favour of Belgium ratifying the UN's Global Compact for Migration.
The N-VA was furious, claiming that it infringed on the country's sovereignty, barring it from using effective measures to tackle migration. In the wake of the scandal, Bart de Wever's party withdrew its support for the government, which ultimately led to Charles Michel's resignation and his coalition's collapse.
The ultimate bridge-builder
After losing his majority in parliament, Charles Michel resigned and began governing in caretaker mode. His task was to keep the country running until a new coalition was formed after the 2019 Belgian federal elections – but Michel's destiny had other plans.
On 2 July 2019, Charles Michel was elected as President of the European Council by the heads of state of the EU's member states. His nomination was part of a wider agreement between EU leaders who spent months trying to figure out how to achieve proper political, regional and gender balance in the Union's institutions following the 2019 European parliamentary elections.
Michel's track record of building bridges between warring factions and finding compromises in impossible situations made him the perfect candidate to succeed Donald Tusk in one of the most prominent positions in the European Union.
Charles Michel, the one-time mayor of Wavre is now faced with his biggest challenge to date – to find a consensus among heads of state in terms of the EU's next 7-year budget – the Multiannual Financial Framework. With so much money at stake and with this many interests in play, Charles Michel's renown bridgebuilding skills will be on full display. But will they prove to be enough?
TheMayor.EU stands against fake news and disinformation. If you encounter such texts and materials online, contact us at info@themayor.eu