Available in:
Share article
Malmö - the most climate-smart city in Sweden
Here bikes are just as common as cars
August 26, 2019 21:30
Monika Dimitrova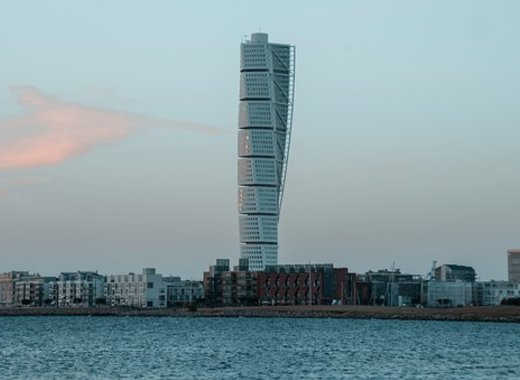 Malmö is the biggest city of the Swedish county of Skåne, the third-largest city in the country and the sixth-largest city in Scandinavia, with a population of 316,588 inhabitants (in 2018). Over the past three decades Malmö, has made the switch from a centre of shipbuilding to a start-up hub, with nearly half of its population under the age of 35. The one-time industrial Vastra Hamnen, or West Harbour, a former shipyard now is one of the city's most modern districts, powered entirely by locally generated renewable energy. Malmö is already helping cities achieve EU climate goals through sustainable IT, informed the Municipality.
Malmö is known as a city powered by renewable energy, where bicycles are just as common as cars and every fourth journey is made by bike. In addition to boasting around 400 km of cycling paths, the city sports the only hydrogen-powered car. Malmö is also home to the third-largest wind park in the world, Lillgrund, where 48 turbines power 60,000 homes. The next project on the horizon - E.ON is looking to build the largest biogas plant in the world in the city's harbour.
Like the article? Subscribe to our newsletter to receive the latest from the EU cities right into your inbox.