Available in:
Share article
Malta set on green revolution
Environment ministry's initiative kick-starts with greening projects implemented by local councils
April 13, 2020 13:00
TheMayor.EU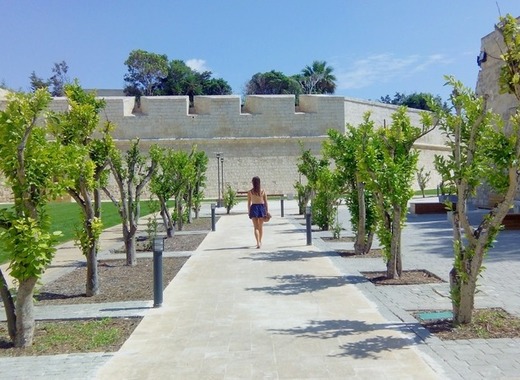 The Ministry for the Environment, Climate Change and Planning is going ahead with its initiative to improve the environment in residential and business areas in Malta. As a first phase of this drive, several local councils will be implementing greening projects in their localities with funding from the Ministry. To this end, memorandums of understanding were signed last week with the Qala, Sliema, Gudja, Żebbuġ, and Ħamrun local councils.
According to a Ministry statement, the local councils themselves will pick targets such as streets, squares and other public spaces that are devoid of greenery. They will also select the kind of plants to be put in place there – either indigenous or foreign species that grow well in Malta's dry climate.
Commenting on the initiative, Aaron Farrugia, Minister for the Environment, Climate Change and Planning said that improving the environment of communities in Malta is a task that cannot be relegated to the future.
"While it is all well and good to have zones in more rural areas where families can visit, we need to make sure that green zones are also present at the heart of our localities. These projects are the first step towards the holistic vision for the environment sector, and I am committed to continue working towards a shift in mentality in this regard", Minister Farrugia said, quoted by the Malta Independent.
He praised the benefits of vegetation, including its impact on air quality, the physical and psychological well-being of people and the survival of native birds and insects.
"This is just the beginning. We are looking towards a green revolution in the country", the minister concluded.
Malta's environmental problems
Inadequate water supply, which forces the island nation to rely on desalination, air-pollution, deforestation, and loss of wildlife are Malta's most pressing environmental problems. According to the European Commission's 2017 Environmental Implementation Review, the main challenges facing Malta are grouped in three areas: waste and water management, air quality and nature preservation.
According to the Review, Malta should speed up the implementation of EU waste-management requirements, given that landfill rates are extremely high and recycling rates very low. The country also needs to improve water management to ensure protection of water basins and safeguard against flash floods.
Air quality in the most urbanised areas should be improved by introducing systemic solutions for transport congestion. The protection of habitats and species must be ensured by fully implementing the Natura 2000 instruments and strengthening the enforcement of the Birds Directive, the Review says.
Like the article? Subscribe to our newsletter to receive the latest from the EU cities right into your inbox.