Available in:
Share article
Manolis Vournous, Mayor of Chios: Our goal is to create a safe and prosperous environment for our children
"We succeeded in planning and materializing a lot of projects."
March 26, 2019 11:30
Monika Dimitrova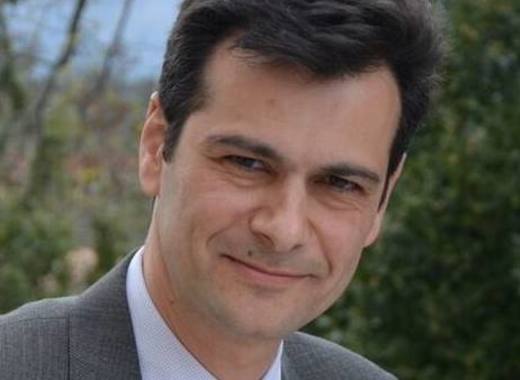 Source: Manolis Vournous
Manolis Vournous was born on the island of Chios in 1972. He graduated from the School of Architecture at the National Technical University of Athens and received a Masters in Conservation of Historic Buildings at the University of York in the UK. Mr. Vournous has worked on conservation projects and introduction of contemporary architecture in historic context. A conservation project of his office, Antouaniko Mansion on Chios, was awarded with EU Prize for Cultural Heritage / Europa Nostra Awards. In May 2014, Mr. Vournous was elected Mayor of Chios, leading a group of people not involved in politics before.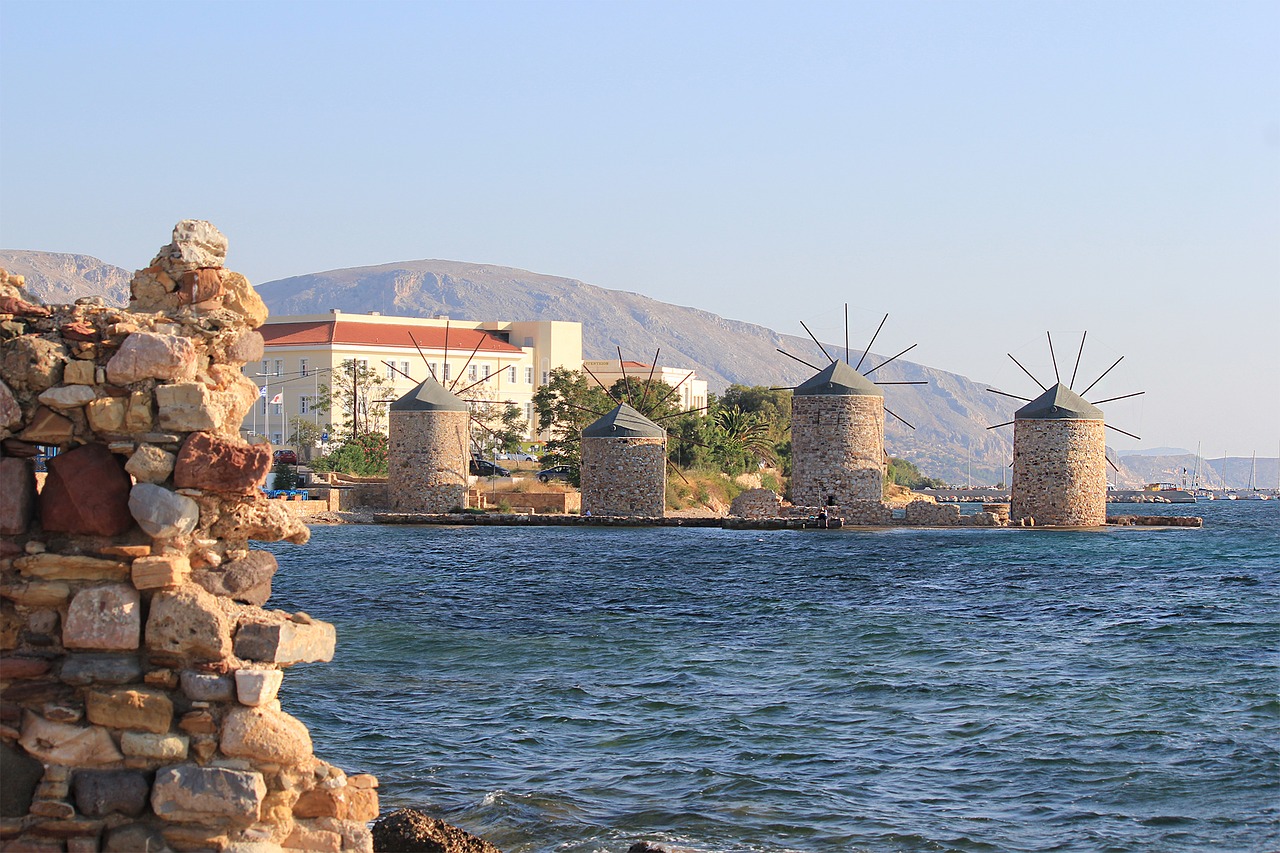 Chios Windmill
How would you describe the beautiful island of Chios in a few sentences?
Chios is a beautiful island situated in the North-East Aegean. Our island is mostly famous for masticha (mastic), a unique product which is only found here in Chios and it is actually a resin harvested from the mastic tree. We have beautiful and unique villages. Chios has also a tradition in the Maritime industry and a lot of shipowners until today originate from here.
Mr Vournous, you are a very active mayor. What are the biggest challenges in your everyday work?
Every Mayor faces a lot of challenges in his everyday work. I think that one of the challenges is to meet the expectations of the citizens. We try and we work a lot toward this direction. Another big challenge is to promote the work we have already done to the citizens of Chios. We started as an independent party and most of the participants were from the private sector, with little experience about politics. So, we did all these years the one thing we knew better. We worked. We faced a lot of challenges during our term, mainly because of the economic and the refugee crisis. We succeeded in planning and materializing a lot of projects. Our goal is to change for the best our Municipality and our island, to create a safe and prosperous environment for our children.
How did you handle the large flow of immigrants in Chios?
The refugee/immigrant crises had a large impact on Chios. It was an emergency situation for our island. We tried a lot to cope with the numbers of refugees/immigrants coming every day. The lack of funding and the lack of support from the Central Government caused a lot of problems to our island. We organized an informal coordinating body between local authorities and international organizations. I appointed one Vice-Mayor who was responsible for monitoring the whole situation. We worked very hard and I think we succeeded a lot regarding this challenge.
Please share other good practices from your municipality and explain how you fund them.
We have created the Community Centre, which is a project that helps people from our community in all the aspects of their life. For example, we try to find jobs for people, we provide psychological support to people and their families, we take care of abused women etc. We have also a Community Super Market, where people in poverty are provided with food and daily products. All these projects are mainly funded by EU funds.
When it comes to tourism Chios combines successfully modernity and cultural heritage. Could you share what is unique about the island?
We are a big island with great diversity in the landscape. We have also traditional villages built in a way like fortresses. These villages were built this way in order to protect the villagers from pirate attacks. One of our most famous monuments is the Nea Moni Monastery, a 11th-century monastery that has been recognized as a UNESCO World Heritage Site. The traditional settlement of Kampos is also very famous, which was built during the Genoese occupancy of the island. As I mentioned before, we produce Masticha, a unique product coming from the resin of the mastic tree. Chios is also considered as one of the likely birthplaces of Homer. In fact, we have a place called "Daskalopetra" (Teacher's stone in English), which according to the legend was were Homer taught his students.
TheMayor.eu is a unified platform for the European municipalities, where the citizens can get the latest information about what is taking place in the European Union. How can the portal be useful to you and to the citizens of Chios?
We believe in the extroversion of our Municipality. The connection and the exchange of information between Municipalities from all around Europe can lead us to implement good practices that have succeeded in other Municipalities. It is essential that our citizens can see how Municipalities in other European countries work and cope with their daily problems. We want to promote cooperation between our Municipality and European Municipalities. This platform can also give us the opportunity to promote our island throughout Europe.
Are you running for office in the upcoming local elections in Greece?
Yes, I am running again for office, we want as a party to fulfil our goals and to complete our projects for Chios. We want a better island for our citizens, and we work hard towards that goal.
Find out more about Chios here
TheMayor.EU stands against fake news and disinformation. If you encounter such texts and materials online, contact us at info@themayor.eu