Massive investments improve Vienna S-Bahn capabilities
Changes coming on 15 December include 24-hour weekend coverage, improvements to waiting times and more
November 22, 2019 21:30
Anton Stoyanov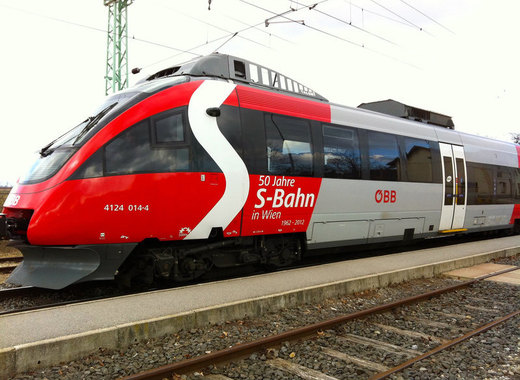 Source: Andrew Nash on Flickr, Vienna S-Bahn Train - 1 (CC BY-SA 2.0)
Starting 15 December frequent users of Vienna's S-Bahn (short for Schnellbahn or rapid railway) will be seeing some great improvements to the service.
City Councilor for Finance Peter Hanke announced a 25 million euro investment in the S-Bahn, which will extend the capabilities of the service and improve its offer to citizens. Every day, over 250,000 people commute on the S-Bahn's trains. According to local officials, improving it and allowing it to serve even more passengers should be of significant help to the government's ambitious climate targets.
Achieving results
Here you will find a list of the some of the changes set to take effect after 15 December:
The Main line (from Mödling via Wien - Meidling to Wien - Floridsdorf) and the S45 will start offering a 24-hour service, 7 days a week. Passengers can expect the trains to be arriving every 30 minutes.
The S45 is also becoming more frequent – it will be arriving every 10 minutes until 9 PM. With the S45 connecting passengers to the Vienna subway, connectivity within the city is expected to rise drastically.
The S80 is getting an improved timetable – it will be operating on a 30-minute interval between Vienna-Hütteldorf and Aspern Nord.
The S7 connecting the capital to the airport will start servicing passengers earlier than before – the first train will leave the stations at 04:06 AM
The S50's will become more frequent in peak hours, arriving at its designated stations at 15-minute intervals from 5 to 9 AM and between 1 and 7 PM. Its operating hours have also been extended until 22:28.
The Vienna public transport network has been developing rapidly as a result of the concentrated efforts of the local government to reduce travel by car and promote alternative modes of transportation. The city's offer of a 365-day ticket to all its urban lines at the price of 365 euros is also becoming the envy of other European capitals.
TheMayor.EU stands against fake news and disinformation. If you encounter such texts and materials online, contact us at info@themayor.eu