Available in:
Share article
Mayor of Mödling, Hans Stefan Hintner: We try to become more and more self-sufficient
"Explore our city and surrounding countryside on foot or bike, a truly special experience"
May 24, 2018 13:35
Monika Dimitrova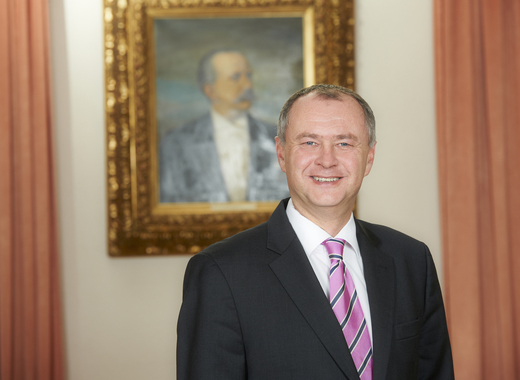 Source: © city of Mödling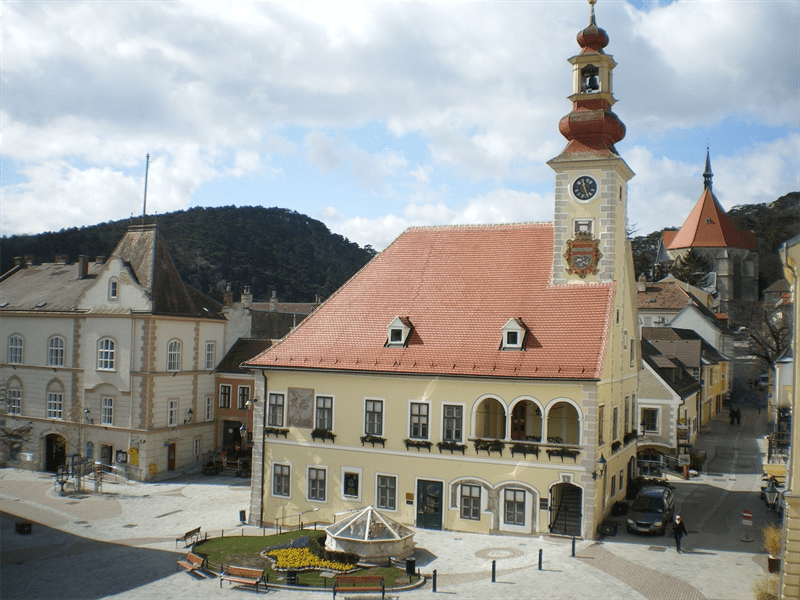 Mr.Hintner, how would you describe your city briefly? What do you want our audience to know about Mödling?
Our picturesque city is located only a few minutes away from the world famous city of Vienna, amidst the impressive forest and recreation area of the Wienerwald. This unique location offers a wide variety of activities for an extended holiday or day travel alike.
Explore our city and surrounding countryside on foot or bike, a truly special experience. The historic city centre invites you to enjoy a relaxing stroll in a pleasant, car-free atmosphere. Enjoy our rich cultural program and a cuisine reaching from the traditional "Heurigen" to renowned gourmet restaurants. We look forward to your visit!
Mödling is located approximately 14 km from Vienna. How do you benefit from this?
In Mödling we have big advantages of the location in the surroundings of Vienna. The well-developed public transport system brings you in less than 20 Minutes to Vienna. This also attracts many guests from Vienna to visit Mödling because of our wonderful nature.
Mödling, is small municipality, but with very rich and attractive program? Which are the most popular annual events?
Mödling is famous for culture. Every year we have many guests visiting the so called culture summer. During the culture summer various plays like Shakespeare or Hofmannsthals Jedermann, a musical and classical concerts attract many visitors. Mödling is also well known for its carnival tradition. Carnival is called Fasching in Austria an our city is proud to have one of the biggest carnival processions in Austria with around 40.000 to 50.000 people taking part every year. Another big Event is our Wine-Festival in summer.
Share some good practices and sustainable projects.
We have a "rolemodel" PPP-system with the company "Saubermacher" in our waste disposal-system. This not only saves our community a lot of money, we are also able to rebuild and modernize our central place for garbage collection. We also try to become more and more self-sufficient concerning our electrical power supply. On one hand we have a biomass heating station and on the other hand we use photovoltaic displays on top of various public buildings in our town. The biggest of them e.g. is on top of the fire departments home.
Which are the main goals and good examples you plan to develop for the near future?
Like mentioned before the self-sufficient concerning our electrical power supply is one of our main goals. We also try to force the bicycle-traffic combined with our public busses called "Citybus" to reduce car-traffic. To reach this goal Mödling takes Part at the "MOVECIT"-Project. This EU-Project aims to make transport more sustainable in times of increasing individual and motorised mobility in central Europe.
What do you think about a unified platform for European municipalities and its main goal to make and keep European citizens better informed about what is taking place in the European Union?
A platform for European municipalities is a very good idea to learn more about best practices and ideas from other countries and towns. With such a platform our citizens can see the advantages of the EU. This is why we want to take part!
TheMayor.eu, the portal of European municipalities has already started to organize the first official awards "Mayor of Europe". The main goal of the event is to recognize the significant work of the local authorities and to promote and support city strategies, projects and ideas that can potentially improve their citizens' life. Do you think that European mayors need such recognition?
In Austria we have the popular saying: "do good things and talk about it"! I think it's a very good possibility to attract people to Austria and especially to Mödling!
Find out more about Mödling here
TheMayor.EU stands against fake news and disinformation. If you encounter such texts and materials online, contact us at info@themayor.eu