Mayor of Riccione: Beaches to reopen in mid-June
Tourism is a vital part of the economy of the Italian town
May 01, 2020 09:30
Monika Dimitrova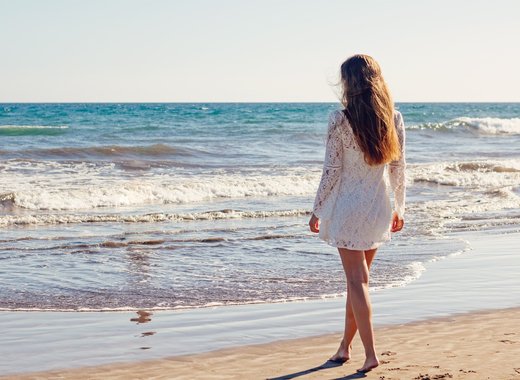 Riccione is an Italian town of about 36,000 inhabitants in the province of Rimini, in Emilia-Romagna. Nicknamed "The Green Pearl of the Adriatic", thanks to the particular abundance of urban greenery, the city is one of the best summer tourist destinations on the Romagna Riviera and northern Italy.
Tourism is a vital part of the economy of the municipality. Now, during the coronavirus pandemic, the city's mayor Renata Tosi has undertaken the difficult task of helping fellow citizens to keep their jobs and to bring tourists to Riccione in the summer of 2020.
According to her, the first attempts to reopen the beaches for tourists may be in the second half of June. The plan is to have a beach with fewer umbrellas and with fewer aperitifs.
The first Citizen of Riccione assures that an entry quota to the beach is also in the works, perhaps with a possibility for booking. According to her, it will be a different type of vacation, more attentive and responsible, but it will still remain a holiday.
Tosi calls for others not to share "pessimistic visions" and that the summer season will come, just a bit later than usual. There are already positive signs both from the big hotels in regards to the request for summer apartments.
No to plexiglass, but yes to social distancing
For the moment the plans of the municipality for the reopening are not clear. The main certainty for mayor Tosi seems to be that there will be no plexiglass barriers between umbrellas.
On the beaches, entry will probably be limited to avoid crowds and new spacing measures will be introduced. At the same time, the rules of social distancing must also be applied in restaurants and bars.
Like the article? Subscribe to our newsletter to receive the latest from the EU cities right into your inbox.