Available in:
Share article
Mayor of Rouen, Yvon Robert plans to build new districts with new environmental specifications to invent new sustainable lifestyles
"The main goal is to make Rouen a nicer place to live"
February 15, 2018 09:20
Monika Dimitrova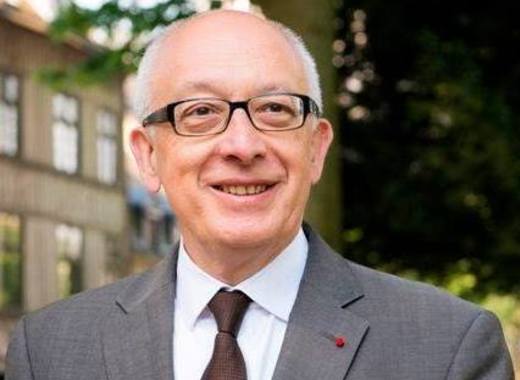 Source: Antoni Fournier
Yvon Robert, is a French politician, elected mayor of Rouen in 1995 to 2001. He put an end to the long centrist management of the city and carried out several projects initiated by his predecessors. General advisor of Seine-Maritime from 2004 to 2011. First deputy mayor of Rouen in 2008. Robert replaces Valérie Fourneyron, appointed to the government, as mayor in 2012. Two years later, he remains mayor after the municipal ballot.
What do you think about a unified platform for European municipalities and its main goal to make and keep European citizens better informed about what is taking place in the European Union? How the portal can be useful to you?
For us, a unified platform European municipalities represents a great opportunity to share knowledge about what other European citizens and cities do and to understand how European policies are implemented locally by each city. The European union can't be reduced to initiatives of single member states. European cities have also an important role in fostering social and political innovations. This innovative part of local public policy makes the portal particularly attractive for us.
How would you describe your city briefly? What do you want our audience to know about your city?
Rouen is a city of 110 000 inhabitants in a metropolis of 500.000 inhabitants. Since the reunification of Normandy, it's the regional administrative center. Located between Paris and the coast on the rive Seine, Rouen is a hub by nature for maritime transport, especially corn (the harbour of Rouen is the second largest in Europe for corn). Alongside our traditional petroleum industries are innovative start-up growing in new fields such as biotechnology linked with the important medical expertise of the University College Hospital.
Share some good practices from your municipality.
Since the 90's, we have implemented new ways of empowering citizens such as the creation of neighbourhood councils. They give opportunities to all inhabitants to propose concrete improvements of their environment. The renovation and rehabilitation of public parks and squares are good examples of measures the neighbourhood councils take. Since 2014, four municipally-elected councillors are dedicated to four specific districts. This measure has significantly improved the way the problems are resolved at a local level. In Rouen, we have the proximity at heart!
Do you think that a problem with accessing and gaining information exists among European citizens when trying to update their information about European policy implementation?
European citizens have indeed troubles in accessing and gaining information about all policy implementation. The European policy implementation is one of them. That's why we have to propose platforms on which they could access to this information. It's an important prerequisite for the good functioning of our democratic systems in all Europe. The digital switchover we are experiencing in our everyday life makes this objective more necessary.
What will be the main goals and good examples you plan to develop for the near future?
The main goal is to make a nicer place to live. Developing public transport infrastructures (BRT and METRO) to reduce congestion and pollution. Making the city greener by planting more trees and sustaining shared allotments. Redeveloping the banks of the Seine for leisure purposes. Creating pedestrian precincts to facilitate movement and socializing. Building new districts with new environmental specifications to invent new sustainable lifestyles. Fostering social mixes, promoting greater interaction between districts.
TheMayor.EU stands against fake news and disinformation. If you encounter such texts and materials online, contact us at info@themayor.eu