Available in:
Share article
Mayor of Tallinn, Mr. Taavi Aas: In the future we are going to have the whole city digitized
"Innovation has to happen both on small and large scale. Every department in Tallinn city structure does something that is new, innovative and interesting even if they seem small things. "
June 19, 2018 12:30
Olya Georgieva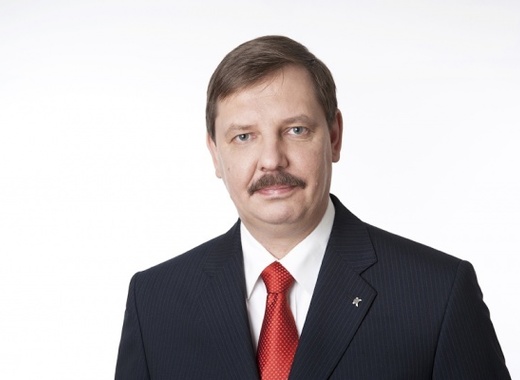 Source: www.tallinn.ee
Estonia is well known in Europe as the Digital Republic, because of its innovation and technology implementation. How Tallinn does contribute to this image?
National digital platform is very much about information systems and digitalizing services. This is exactly what we do. We have digitalized most services where people need to apply for something, fill out forms etc. In order to make interacting with municipality hassle free. And we also go around the world to promote that. For example last year we competed in European Innovation Capital award and were runners up together with Tel Aviv. Second position in the European Innovation Capital is both an honour and a duty.
There are many things to do– data should search for the people, people should not spend much time for searching data. The other development we must take care of, is the mobile payment. China has shown the way for the rest of the world. In the very near future, more things must be concentrated to the mobile phone, mobile payment must be easy and fast. ID-card has served us well but it is somewhat outdated.
The planning of urban green areas and raising awareness about urban nature is getting more and more important now-a-days. Tell us more about the new web portal "Explore urban nature" – a guide to green spaces in Tallinn and Helsinki.
Tallinn is a well known tourist destination because of remarkable Old Town. We appreciate and cherish that but there are still other places in Tallinn that we think are worth visiting as well. And Tallinn can be especially proud of the nature that we have. Not many capitals can say they have natural bogs. We do. Helsinki at the same time has wonderful archipelagos. So the project is about introducing and valuing these a bit hidden gems that both cities have.
Please share with us some other interesting projects or good practices of your municipality. How do you manage to finance them?
Innovation has to happen both on small and large scale. Every department in Tallinn city structure does something that is new, innovative and interesting even if they seem small things. For example last year we ran a self-driving bus pilot project and as it was a success we continue with a larger project. We are doing a 3D digital model of underground technical infrastructure. We are experimenting with pavement which is also a solar panel. We have had great success with mobile youth workers and introducing robotics in informal education. And of course we are the capital of free public transport. As for financing, city budget is on a solid foundation and tax revenues on a good level. Sometimes we do apply for EU funding, we also work together with universities. But sometimes it's not about finding additional resources but rather doing something differently in the framework that you have.
How do you find the idea of a unified platform for all European cities where European citizens can get information about everything happening in the Union? How could this platform be useful for your projects?
Great as it may sound I think it might be a bit too ambitious. Yes, the technological platform is there but coordinating the information flow between so many cities so that the information is up to date is very challenging. The EU way is doing things step by step and I believe in it.
Your program is focusing on creating an economic environment that fosters business, attracts new investment and modernise economic structures. Tell us more about what you managed to achieve until now in this direction?
The new economy is very much about technology and creativity. So we are trying to foster an environment that caters to these sectors and to their workers. We work together with innovation districts to help create a physical environment and also provide support to companies directly through incubators etc. For example last year we finished a new tram line that connects Ülemiste City, a fast growing technology district, to city center. We operate a special creative economy incubator in addition to typical incubators, we have share in Science Park Tehnopol together with Tallinn Technical University and national government. And Tallinn has the wonderful Telliskivi Creative city which is a hub of creativeness right in the city center much applauded by both companies and tourist.
What are the main goals and examples that you intend to develop in the near future?
We have a lot of e-services, but I think we have to take the next step and bring both services and information about the city even closer to the people. That means accommodating them to smart devices and providing personalized information that is especially relevant to the user.
Also digitalization is not peaking it is just starting. I mentioned that we are working on 3D models of underground infrastructure. In the future we are going to have the whole city digitalized - we build using BIM (Building Information Modeling), we plan using virtual and augmented reality etc. But most importantly we provide a great place for Tallinners to live in.
TheMayor.EU stands against fake news and disinformation. If you encounter such texts and materials online, contact us at info@themayor.eu