Available in:
Share article
Mayor of Tartu, Urmas Klaas, in an interview about the good practices and the development of the Estonian city
Urmas Klaas: European local governments must communicate very closely with one another
December 12, 2017 07:30
Stanimira Lukanova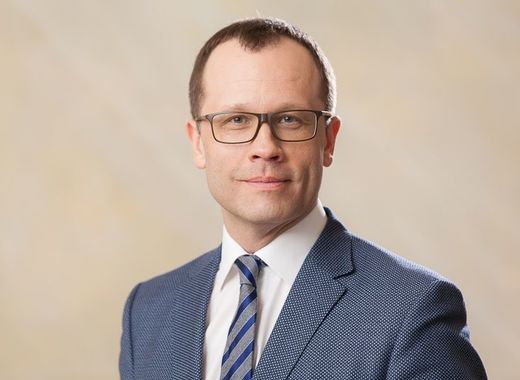 Tartu is the second largest city in Estonia, considered to be the intellectual center of North European coutry. Mayor of Tartu is Urmas Klaas. He was born on March 17th and holds a BA and an MA from the University of Tartu. He was elected Mayor of the city in 2004. He shared with us his opinion on the importance of bringing people across Europe together, of the good practices and culture in Tartu.
What do you think about a unified platform for European municipalities and its main goal to make and keep European citizens better informed about what is taking place in the European Union? How the portal can be useful to you?
That is a great idea and it will help to bring together people across countries and local governments, and improve information-sharing. In connection with EU projects, European local governments must communicate very closely with one another, and the portal allows partners to get to know each other better.


How would you describe your city briefly? What do you want our audience to know about your city?

Tartu's greatest strength is its living and business environment. Tartu is a compact, green and safe city. The compactness of the city is also a bonus for business activity: cooperation between the city, universities and undertakings works well and there is little in the way of bureaucracy.
Universities play a decisive role in shaping the face of the city. It is because of this that Tartu is a young city – approximately 1/5 of its residents are students. The large number of universities (11 institutions of higher education) and research institutions within the city has laid the foundation for many smart projects and business ideas. There is a strong start-up environment, out of which several international businesses have grown.
In addition to the fact that smart entrepreneurship is valued in Tartu, our second pillar is culture. Tartu has always been the cradle of Estonian culture – the song festivals, the first theatre, the first university, etc., all got their start here. We put in a great deal of effort each day to ensure that Tartu has cultural events that suit all tastes and take place during every season of the year. We have begun working in the name of bringing the title of European Capital of Culture to Tartu in 2024.
Would you share with us some good practices from your municipality. How are they financed?

At the moment, one of the most ambitious projects is the pan-European project SmartEnCity, during the course of which a portion of the residential area in Tartu's City Centre will be transformed into a completely smart city district. The area of apartment buildings built during the 1950s and 1960s will be transformed into an energy efficient city district functioning on the basis of smart solutions. In addition to the energy efficient renovation of buildings and smart home applications the smart city district also contains innovative solutions in district heating, transportation, street lighting, use of renewable energy and the inclusion of residents, and the raising of their level of awareness. The SmartEnCity project is being funded within the framework of Horisont 2020, the European Union's research and innovation programme. The renovation of buildings is also being supported by the state foundation KredEx and the City of Tartu.
Do you think that a problem with accessing and gaining information exists among European citizens when trying to update their information about European policy implementation?
It's not a problem. There are enough channels in Estonia for obtaining information. Orientation and finding what is being sought may prove difficult among such a vast amount of information.


What will be the main goals and good examples you plan to develop for the near future?
One of Tartu's priorities is the consistent development of business, which relies on research and utilising the newest technological advancements, the development of business under favourable conditions and creative cooperation between various institutions. Tartu offers a favourable climate for this, thanks to its current developments and leading position as a centre of research.
In cooperation with universities and investors we support the creation of research based spin-off companies, and the development of innovative fields (space technology, bio technology, and the computer gaming industry). We are more actively involving the potential of Tartu's universities, research institutions and start-ups in resolving questions concerning city life.
The creation of better and faster transportation connections is very important to Tartu, both domestically as well as with neighbouring regions. Within the city we value environmentally friendly means of locomotion, which is why Tartu is planning to develop a bicycle sharing programme as a part of its public transportation system, and to completely switch to CNG powered busses for public transportation in the city.
Tartu is the centre of education and culture in Estonia, and it wishes to further strengthen that position.
Urmas Klaas, Mayor of Tartu
TheMayor.EU stands against fake news and disinformation. If you encounter such texts and materials online, contact us at info@themayor.eu