Medical University of Graz to receive 230 million for expansion
The first phase of construction was completed in 2017, the second is about to begin
June 19, 2019 09:30
Anton Stoyanov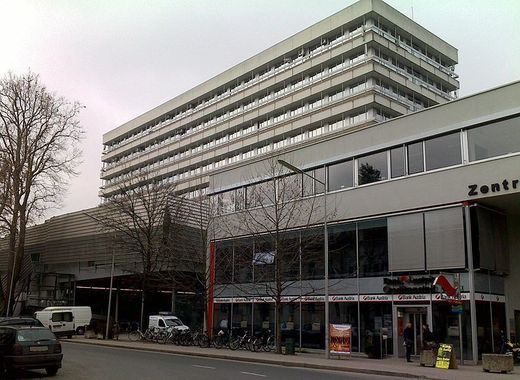 Source: Jacktd [CC BY-SA 3.0]
The Medical University of Graz completed partial renovation in 2017. Now the city of Graz, alongside the federal and regional government are preparing a truly massive investment into its expansion. The Medical University of Graz will soon boast brand new sections and campuses. Their construction costs amount to 190 million euros. Another 40 million euros will be invested in the renovation of the so-called "old pathology". Work will begin in 2020 and is scheduled to be complete by 2022.
The construction of new edifices will consist of two phases. The first one, completed in 2017, included the construction of a garage for visitors of Graz University Hospital as well as a bridge to connect them. The second phase is far more massive. In the western part of the University grounds, a new campus square with restaurants is primed for construction, as well as the erection of two six-storey towers. In order to support the new buildings, the foundations under them will also need to be reinforced (including the recently built garage). In the eastern part, where the university's institutions and lecture halls are housed, excavation efforts have already started. The Department of Anatomy's "old pathology" will also be completely renovated and rebuilt from scratch.
Like the article? Subscribe to our newsletter to receive the latest from the EU cities right into your inbox.