Miskolc - a city of churches
The Hungarian city of Miskolc offers religious services in nine temples, the oldest of which dates from the Middle Ages. They are all a testimony of the cultural diversity of the city
October 24, 2018 17:30
Aseniya Dimitrova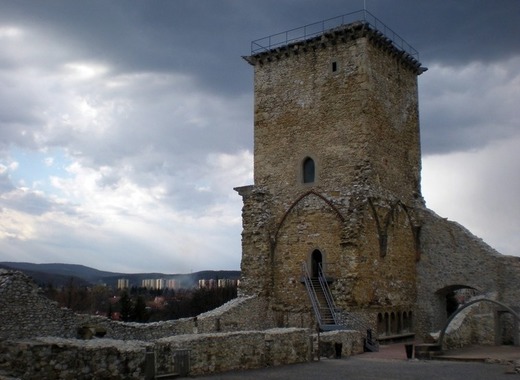 Source: Pixabay
The Hungarian city of Miskolc is proud of its well preserved cultural heritage throughout the centuries. The reformed church and belfry of Avas is arguably the only testimony of the medieval history of the city. It is built where originally a straight apse church of the Arpad era was erected. A royal stall with renaissance decoration found here was probably brought from the Castle of Diósgyőr.
The Greek Orthodox church built by Greek Orthodox merchants between at the end of XIIth century and fascinates with a 17-meters high iconostasis with 83 images depicting the life of Jesus. The Downtown Reformed Church (or the Rooster Church) is famous for the 2.8-tone Esthe Bell, kept in the 68-meters high tower, which is rung every Esther day and is dedicated to Esther Bato, whose family of merchants arguably put all of its gold in the bell.
An Evangelical Church served the evangelists with German and Slovak origins, which settled in the city around mid-1700. The Synagogue in Miskolc is one of the largest examples of Hungarian Romantic architecture in Europe. Marble plaques commemorate the Jewish community of the neighbourhood, who fell victim of the Holocaust in 1944.
A Rock Chapel is located in a tuff cliff, formerly serving as a sheep shelter and serves since 1935. The Reformed Church in Miskolctapolca is the newest church in the city and is interesting with the bell, which was formerly used to commemorate the Hungarian membership in the European Union each year in front of the Parliament building. There are also two Parish Churches and a Wooden Church. The Church of South Avas serves the Jesuit mission, founded in 1994.
Miskolc is part of the Borsod-Abaúj-Zemplén County in Hungary. It is the most populated and the largest county of the North-Hungarian Region and plays a central role in the administration, economic and cultural life of the region.
Source: Municipality of Miskolc