Available in:
Share article
Mobile app encourages Latvians to report environmental violations
Every year the state forest agency collects more than 1,000 cubic metres of illegally dumped waste
November 07, 2019 13:00
Plamen Petrov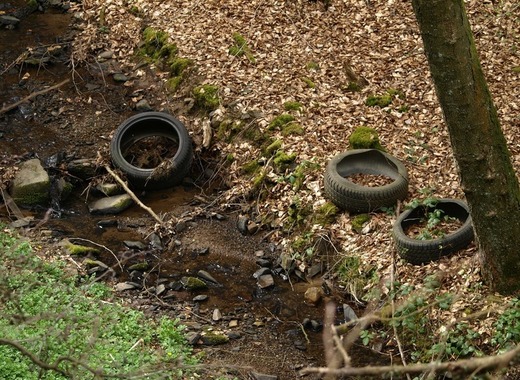 Data provided by Latvian State Forests shows that the agency collects more than 1,000 cubic meters of waste dumped illegally in the country's forests each year. The flawed waste management system, including the introduction of new fees for the previously free disposal of car tyres in landfills, offers few incentives to Latvians to get rid of their waste responsibly, experts say, calling for legislative changes.
In the meantime, a mobile app, launched by the State Environmental Service (SES) four years ago to promote public involvement in littering and other environmental issues, is becoming increasingly popular, Latvian Radio reports.
In the first three years since its inception, the "Environment SOS" app has registered 1 500 to 2 000 reports a year. In 2019, however, the response to environmental violations has doubled to 4 000 reports. Most of the reported cases concern litter discarded deep into forests, like debris, car tyres, PET bottles and old furniture. Recent reports from the area of Daugava's arches (railway bridge) depict "mountains of household waste dumped in beautiful places", according to an SES official.
Citizens also frequently report illegal fishing nets in rivers or lakes, as well as smells from industrial or agricultural activities and chemicals spilled on roads.
Coordinating role
When SES receives a message, it assumes a coordinating role, by informing local governments, forest agencies and the State Plant Protection Service, depending on the nature of reported pollutants.
The application shows if a reported violation has been addressed to, but users often complain of a lack of feedback, especially when the problem is not solved by the responsible party.
SES argues that the application could be expanded in the future to allow users to report nature conservation violations in addition to environmental issues, as people are often unable to distinguish them.
The Environmental Service invites citizens to clean up minor environmental disturbances themselves. This voluntary activity can also be recorded in the application and can serve as an example to others.
TheMayor.EU stands against fake news and disinformation. If you encounter such texts and materials online, contact us at info@themayor.eu