Mobile Ticketing Can Boost Public Transport Usage, Here's How
Learn how local governments deploy such systems, and how they enhance people's lives
March 16, 2020 13:00
Telelink City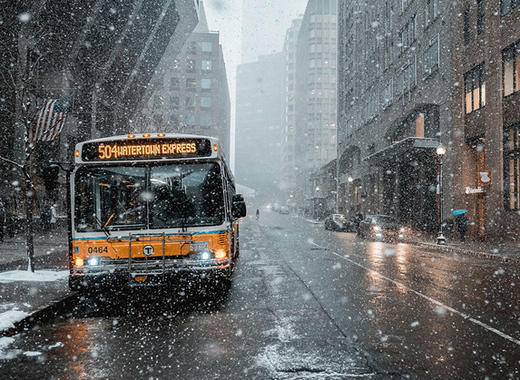 Source: Telelink City
Citizen satisfaction is at the heart of every forward-thinking city. While the path towards achieving this is one full of intricacies and complexities due to the many contributing factors, smart technologies are a stepping stone to achieving it. As most people use public transport on a daily basis, mobile ticketing and an integrated transportation system are certainly on the agenda when it comes to creating a more liveable city. Smartphone usage increases on a global scale, facilitating the transition towards a smart mobile ticketing system. But how exactly do local governments deploy such systems, and how do they enhance people's lives?
Why stay in the past when you can live in the future
A common misconception is that the change towards a smart mobile ticketing system will be very difficult, time-consuming and resource-intensive and will involve the need to re-educate staff and citizens about the nature of the changes. This has already been proven wrong – with many emerging smart solutions, the transition between legacy systems and smart systems can happen smoothly, deployment costs can be covered by savings, and there's no need to educate or hire new staff as the solutions offer simplified back-end usage without any IT expertise. As for citizens, they are not only ready to embrace new tech, but they are already expecting this type of innovation from their local governments.
It's estimated that more than half of the global population will use smartphones in the very near future (currently at 45%). And while not everyone using a smartphone uses mobile payments, this is an obstacle that's easy to overcome with the right tools.
The era of customer satisfaction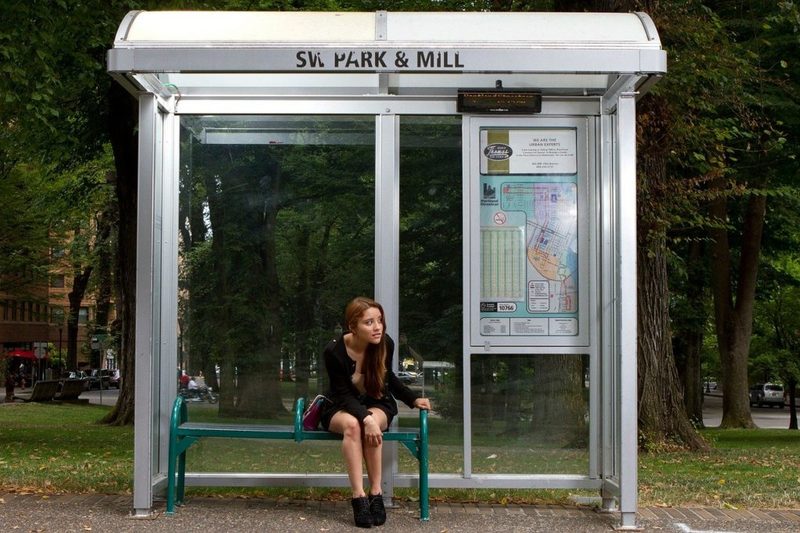 High customer satisfaction in public transport is achievable. It's not an easy task but it's certainly worth pursuing, as commuting is a daily activity for a large part of people living in the city. How do we turn one of the less pleasant experiences of a citizen's daily life into a positive one?
The answer is that by taking into account the factors involved and using an all-inclusive solution we can tackle all existing challenges. What are the main reasons for citizen dissatisfaction with public transport?
Waiting in line to get a ticket, or recharge a pass
The need to have exact change
Having to wait for someone at the front looking for a change
Losing a pass or ticket means losing the money invested in it
Irregular bus schedules, waiting at bus stops
Overcrowded vehicles
Lack of immediate access to timetables at all point of the journey
All of these and many more problems can be solved with an integrated smart mobile ticketing system. This is how.
Benefits of a mobile ticketing system for the citizens
The ability to recharge a pass or buy a ticket anywhere, anytime

No need to worry about having exact change

When the bus drivers aren't forced to handle payments, boarding times are 75% faster, saving all passengers' time

Passes or tickets exist inside the citizens' phones and in their virtual accounts, therefore they can always have access to it – even if they lose their phone

Based on aggregated data, bus schedules can be optimised: more vehicles can be deployed on overused lines, underused lines can be cut down or reorganised

Citizens have access to real-time information about bus arrivals and departures, thus helping them plan their day better
Another very important benefit of mobile ticketing systems is their scalability. While hard-copy tickets (even smart passes) are time and resource-consuming to scale according to population increase, mobile ticketing scalability is as effortless as it can be due to the lack of infrastructural changes to accommodate growth.
What's more, mobile ticketing in a multimodal transportation system allows for unprecedented flexibility. Citizens have different solutions for getting from point A to point B at their disposal – it doesn't matter if it's one type of vehicle or route or a combination of methods, anywhere and anytime. Providing them with the information on how to make their commutes as quick as possible as well as the ticket they need in one easy-to-use mobile application increases the chances they choose public transport over their cars exponentially.
Smart mobile ticketing solutions have already been deployed with spectacular results in many cities across the world. Transportation departments have been able to adjust routes, schedules and fares to match the citizens' daily travel preferences better – thus not only improving the overall satisfaction rates, but also saving a lot of resources on the way.
A happy community means a happier city, so it's worth taking the step towards a smart public transportation system. Reach out to the experts at Telelink City to learn more about how your city can start living in the future today.
Telelink City can partner with global and local institutions to efficiently integrate this solution in your city.
Contact us:
Website: telelink-city.com
e-mail: telelink-city@telelink.com
This article was originally published on: https://telelink-city.com/mobile-ticketing-can-boost-public-transport-usage-heres-how/
TheMayor.EU stands against fake news and disinformation. If you encounter such texts and materials online, contact us at info@themayor.eu