Municipal and provincial elections in Belgium – discover the results
A total of 589 municipalities and 10 provinces have elected officials yesterday
October 15, 2018 12:00
Aseniya Dimitrova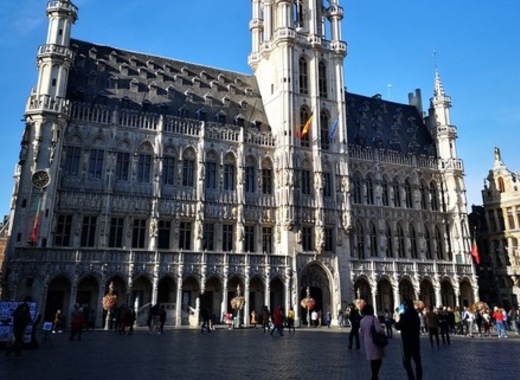 Source: TheMayorEU
Yesterday, 14th of October, in Belgium two types of elections took place: municipal (for communes) and provincial. After 100% ballots counted, here are the essential tendencies.
In the region of Brussels-capital 635 328 people voted for municipal representatives which is an increase compared with the local elections 6 years ago. As for the results in Brussels-city, despites a decline in the results, the Socialist party headed by Philippe Close, the current mayor of the city, takes in with 17 seats (28,38%). Followed by the big winner - ECOLO-GROEN which improves its result to 9 seats (16,81%). MR-VLD wins 7 seats (13,87), PTB*PVDA with 6 (11,58%) with an 8-fold increase in support compared to last municipal elections. CDH-CD&V+ takes 5 seats (9,29%), 3 for the regionalists DéFI (7,55%) and 1 for N-VA and Change.Brussels just above 3% each.
In the dominantly French-speaking region of Wallonia, at the communal elections the Socialist party remains the big winner, regardless of a reduced support in big cities. Again, ECOLO enjoys a higher overall support; the extreme left PTB scores good results in big cities, in comparison with rural areas, where their results are unconvincing. On the contrary, it is CDH which declines in several big cities but establishes good results in the country. The liberals MR concedes but not dramatically. These conclusions do seem to remain valid at provincial level as well.
In the Flemish region, on the other hand, the socialist party lost several bastions and shows generally weak results. Vlaams Belang (far right) progresses at both communal and provincial level, but the big winner, yet again, can be considered the Flemish Greens – Groen. Antwerp, which is the biggest city in this region, was conquered by the nationalists N-VA in both elections, where Bart De Wever is a mayor since 2012.
Analysts conclude a general decline in the results of traditional parties, for the benefit of greens and radical left.
For more information about the organizations of the elected bodies at local level, follow this link.
Source: bru2018.brussels, Wallonie.be, Vlaanderenkiest.be, RTL.be
TheMayor.EU stands against fake news and disinformation. If you encounter such texts and materials online, contact us at info@themayor.eu