Municipalities in Porto to compete for subway extensions
The Ministry of Transport decreed that municipalities will decide amongst themselves where the funding will go instead of the central government
June 01, 2019 15:00
Anton Stoyanov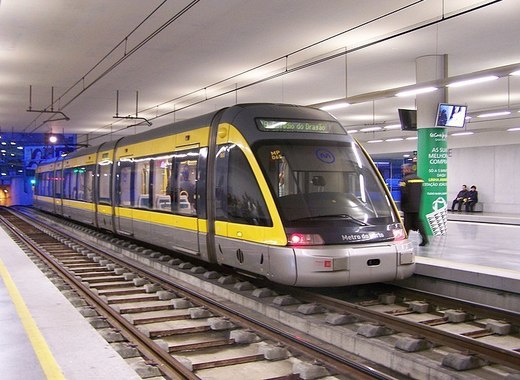 Source: Jcornelius [CC BY-SA 3.0]
Mayors of municipalities in the district of Porto have begun campaigning for the expansion of the Porto Metro to their own towns. The main contenders are the municipalities of Maia and Gondomar, the town of Gaia and of course Porto itself. The heads of administrations all have good reasons for why the Porto Metro should be expanded to their respective districts. Jn.pt has made an effort in approaching them.
Rui Moreira, mayor of Porto, claims that the city needs to reduce traffic in its centre and it's only logical for the Porto Metro which has operated in the city for the 20 years to expand its operations.
For the mayor of Gaia, Eduardo Vítor Rodrigues, the correct choice is just as obvious – he states that the new metro lines must be made sustainable and reach places where there are no metro stations – but most importantly there must be a lot of people that are eager to use this form of public transport. The combination of all these factors аs well as economic impact studies makes Gaia the perfect candidate.
Gondomar's pitch is also quite compelling. According to its mayor, Marco Martins, the municipality has been brushed aside for far too long and is in desperate need of attention and investments. He cites a report stating that Gondomar should be considered a priority for the expansion of the Porto subway.
Finally, the mayor of Maia, Silva Tiago, stated that the plan for future expansions has already been agreed and that it was based on priority determined consensually. A direct line between Maia and the Hospital of São João should be of immediate concern.
What follows will be talks between the mayors until a common position can be reached and the millions of euro funding will be allocated according to their designs.
You can find the full statements of the local heads of governments over at jn.pt
TheMayor.EU stands against fake news and disinformation. If you encounter such texts and materials online, contact us at info@themayor.eu