Municipalities of the Lombardy Region to receive 400 million euros for public works
Local authorities will be able to finance interventions for sustainable development, energy efficiency and infrastructure strengthening
July 05, 2020 15:00
Monika Dimitrova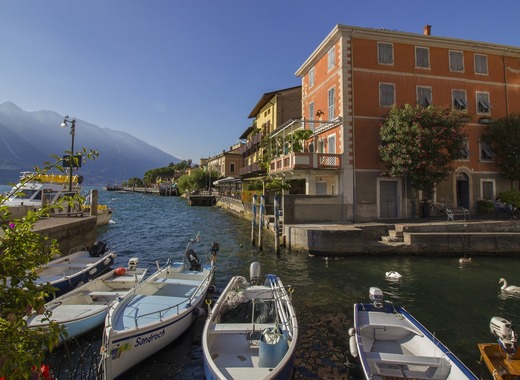 The Lombardy Region has allocated 400 million euros for the realization of new public works, with the regional law n. 9 of 4 May 2020 "Interventions for economic recovery". The resources are intended for Municipalities, Provinces and Metropolitan Cities, for the implementation of interventions for the benefit of local communities, in the years 2020 and 2021.
Three priority areas for funding
According to the funding rules, mentioned in the regional law and announced by the Region of Lombardy, all municipalities, provinces and metropolitan cities on its territory can benefit from the funding, provided that they are not already fully financed by other subjects. The funds should support interventions in the following areas:
Sustainable territorial development, sustainable mobility, as well as interventions for the adaptation and safety of roads, schools, public buildings and municipal heritage, removal of architectural barriers and to face hydro-geological instability and urban redevelopment.
Energy efficiency, including interventions aimed at efficiency of public lighting, energy saving of publicly owned buildings and public housing, as well as the installation of systems for the production of energy from renewable sources.
Strengthening of infrastructures, indispensable for Internet connection, with particular reference to optical fibre and the creation and expansion of "free wi-fi" areas.
Some 51,350,000 euros will go to provinces and metropolitan cities, divided between 2020 and 2021. 348,650,000 euros will go to municipalities, divided between 2020 and 2021.
Routine maintenance is not admissible. The regional contribution also finances the technical costs of planning, construction supervision and safety coordination.
Procedures to be adopted
Until 31 July 2020, local authorities have time to insert/confirm interventions. The beneficiary municipality is required to begin the execution of the works by 31 October 2020, under penalty of forfeiture of the contribution.
The contributions will be paid to the beneficiary bodies in chunks - 20%, after verification of the beginning of the execution of the works, 50% by February 2021 and the remaining 30%, upon transmission of the test certificate or the certificate of regular execution, issued by the works manager by 20 November 2021.
TheMayor.EU stands against fake news and disinformation. If you encounter such texts and materials online, contact us at info@themayor.eu