MUPAC in Santander will have a doors-open day
This is in commemoration of the European Day of Rock Art
October 08, 2020 13:00
Tzvetozar Vincent Iolov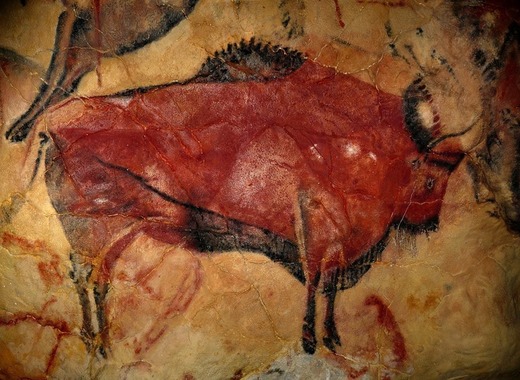 Tomorrow will be the European Day of Rock Art and to honour this the Museum of Prehistory and Archeology of Cantabria (MUPAC), located in Santander, has prepared a full day of activities and free access to its facilities as well to some of the caves containing prehistoric art. The northern Spanish region has had an important place for studies of European rock art since it is home to more than 70 caves containing drawings, among them the UNESCO World Heritage Site of Altamira.
The European Day of Rock Art was established in 2019 by the EU and the Council of Europe
The goal of MUPAC with this initiative is to popularize the beauty, mystery and elegance of pre-historic art to the wider public and especially to children.
Visitors to the museum will be able to get acquainted with exact reproductions of many of the drawings found in Cantabrian caves. Many of the caves are closed to the public in order to preserve the delicate drawings inside. They are only occasionally accessed by professional researchers.
Luckily, there are also caves which are open for visits, and tomorrow those can be visited free of charge as well. The caves in question are El Castillo, Las Monedas, El Pendo, Covalanas and Cullalvera.
Furthermore, in the evening at 19:30, Carlos Vázquez Marcos, an expert of Paleolithic art from the University of Salamanca, will give a presentation called "The art that escaped from the caverns" at the MUPAC. This lecture will aim to show that pre-historic art is not only confined to caves but can also be found on outdoor surfaces. Not to mention that apart from drawings it also contains carvings and etchings.
Those who make it to the lecture will also receive a free copy of the "Guide to Paleolithic Art of the SW of Europe", which was published thanks to the joint collaboration between regions in Portugal, Spain and France.
And that is not all, children will get the chance to sign up for two workshops which will take place on 10-11 October and 24-25 October, called "Hard Art" and "Hidden Art", respectively.
Those interested in attending the open day events should make reservations by calling 942 209 922.
TheMayor.EU stands against fake news and disinformation. If you encounter such texts and materials online, contact us at info@themayor.eu