Available in:
Share article
Murska Sobota on the path towards improving air quality
Air pollution levels in Murska Sobota are among the highest in Slovenia, but local authorities are introducing new measures to combat it
February 26, 2020 09:30
Anton Stoyanov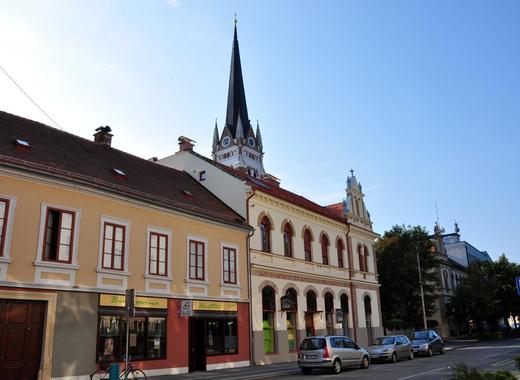 Source: Murska Sobota (19) by János Korom Dr. from Wien, Austria (CC BY-SA 2.0)
Air pollution is one of the biggest challenges that urban areas across Europe are faced with. Increasing levels of car traffic, lack of energy-efficient buildings and heating and the misuse of highly polluting energy alternatives pose a risk to the health and lives of citizens.
In Murska Sobota, however, conditions are especially bad. The municipality ranks among the worst polluted areas in Slovenia with residents breathing highly contaminated air for 28 days over the course of last year.
Authorities in the city recognize the problem, however, and are ready with a series of measures aimed at reducing the levels of air pollution in the urban area.
Concrete steps
The first step of addressing the issue of air pollution is determining exactly how bad the situation actually is. To that end, the local government of Murska Sobota has created additional monitoring posts that will measure and report on the quality of air in the city. Placed in key focal points around the urban area, they will warn residents when it is less safe to stay outside. They will also keep public institutions, like schools and kindergartens, regularly updated, which would allow for authorities to plan measures accordingly.
With the main reason for pollution being the burning of coal and firewood for the purpose of heating, the government of Murska Sobota is looking to expand the subsidies and the funding for cleaner and more environmentally friendly heating alternatives that are available to locals.
Furthermore, the municipality is heavily encouraging citizens to leave their cars at home and instead start using the city's public transport network – or to even hop on bikes or get around on foot. To make these alternatives more popular, authorities will be expanding the city's bike-sharing system and will be investing in infrastructure improvements to turn them into an even more attractive and viable option.
The local government of Murska Sobota certainly is not lacking in ideas – but the quality and speed of their implementation will remain key.
TheMayor.EU stands against fake news and disinformation. If you encounter such texts and materials online, contact us at info@themayor.eu