Available in:
Share article
New bike path connects Slovak and Czech cities
The towns of Trencin and Brumov-Bylnice will soon boast a bike route that traverses the two countries' shared border
June 19, 2020 19:30
Anton Stoyanov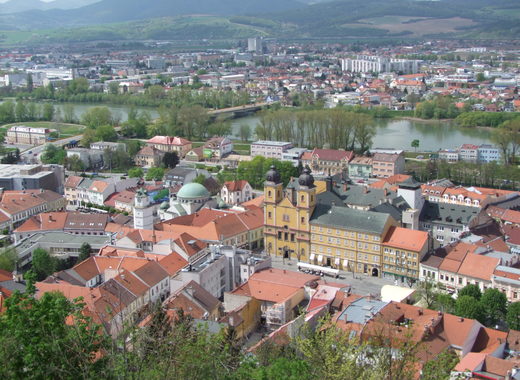 Source: Andrzej Harassek / CC BY-SA 3.0
After its official reopening just a few weeks ago, following months of lockdown, the Czech and Slovak border has once again regained its vibrancy and traffic. There is, however, one more surprise in store for citizens of the two countries' border regions – namely the unveiling of a brand-new bike path that traverses the border and connects the towns of Trencin in Slovakia and Brumov-Bylnice in Czechia.
On the path once more
With the last vestiges of lockdown restrictions slowly disappearing, now appears the perfect time for the opening of the cycling path. On the Slovak side, the stretch is nearly 12 kilometres long and connects a number of cultural hotspots and pilgrimage sites that are of great interest to tourists.
The Slovak part of the route costs a total of 2.5 million euros with 95% of that amount being funded by the EU and the central government. The rest, meanwhile, is paid for by the Trencin region.
According to Jaroslav Baska, the head of the Trencin self-governing region, the path should also be perfectly viable for commuting to work. "We want to be more careful with the environment; we want more people to use non-motor transport," he stated, as quoted by spectator.sme.sk.
There are some final finishing touches that remain, however, as the path is not entirely completed and does not, as of yet, function in its entirety. What is still under construction are a 1.5-kilometre stretch on the Slovak side as well as another 3 kilometres in Czechia.
The completion of the Slovak part, however, is not that far off, with the entirety of the bike path in the country expected to be opened for use by the end of the year. In Czechia, meanwhile, eager cyclists will have to wait a bit more, with an estimated completion date further off into the future – perhaps two or three years.
TheMayor.EU stands against fake news and disinformation. If you encounter such texts and materials online, contact us at info@themayor.eu