New funding under LIFE programme
9 Member States to receive 101.2 million euros under 5 priority areas
March 16, 2020 09:30
TheMayor.EU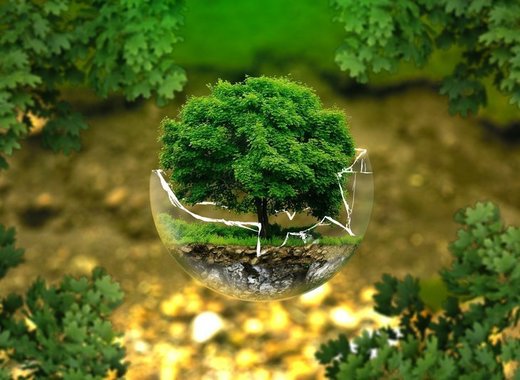 It transpired in the end of February that 9 Member States will get accumulative 101.2 million euros under LIFE programme. These are Cyprus, Estonia, France, Greece, Ireland, Latvia, Slovakia, the Czech Republic and Spain. They will implement ten projects.
Spanning for almost 30 years, LIFE programme is the only EU financial instrument entirely dedicated to environmental protection, nature conservation, climate change and sustainable development.
It has financed more than 5,000 projects with budget constantly increasing. Currently, it is set at more than 3 billion euros. However, the Commission proposes 60% increase for the next programming period – 2021-2027.
New projects in 9 countries
With reference to the European Green Deal and the dawn of the new financing period starting next year, the European Commission approved more than 100 million euros of funding for 10 projects in the above-mentioned countries. It is expected that they will further mobilise more than 6 billion euros of local private and public financing through different stakeholders and funds.
The projects encompass several priority areas such as:
Nature conservation – the goals under this priority are aimed at protection of habitats, farmlands and coastal areas in Estonia, Ireland and Cyprus that already experience difficulties in these areas. The projects will protect mainly zones under Natura 2000.
Water management – assistance will be provided for areas that have difficulties to implement the requirements of the EU Water Framework Directive. The projects will be concentrated in Ireland and Latvia.
Waste management – to be implemented in Greece. The main objective is to reduce waste deposition on landfills and promote reuse – one of the main aspects of the circular economy.
Air quality – this is one of the main environmental problems every Member State faces. Under LIFE programme Slovakia and the Czech Republic will be assisted to comply with the EU air legislation.
Adaptation to climate change – Spain and France will be the two countries benefitting under this priority. They need to build up their resilience and adaptation capacities to climate change that is already affecting them. Further, they will be supported in the integration process of these policies into other areas.
Sustainable financing – France will develop a project in the field of green financing and products.
The European Green Deal, through these new financing under LIFE, shows the European Union`s firm conviction that environmental protection should be one of its priorities. It further deepens the cooperation between the countries most affected by the changes in the environmental ecosystems and climate. We can only wait to see what the next programming period will bring along.
TheMayor.EU stands against fake news and disinformation. If you encounter such texts and materials online, contact us at info@themayor.eu