New investment in bicycle infrastructure in Austria
The City of Villach is investing more than 1 million euros in bicycle infrastructure
March 05, 2020 09:30
TheMayor.EU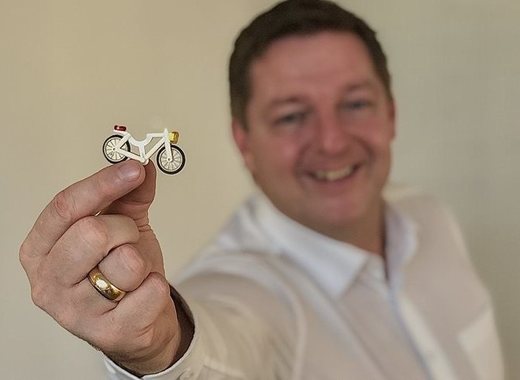 Cycling is widespread in many countries in Europe and is considered one of the ways to reduce harmful emissions from cars and ease congestion. This is particularly true for large cities. This, of course, necessitates the construction of the right infrastructure and introduction of the appropriate policies and laws.
Austria's mobility plans
Austria is one of the EU countries which has put in place a number of strategies and plans for environmental protection and it moves towards an environmentally friendly economy, transport and lifestyle. One such strategy is the 2015-2025 Cycling Master Plan, which aims to increase the percentage of cyclists by 31%.
The plan was developed by the Ministry of Agriculture, Environment and Water Management and covers four advisory and funding areas. One of them addresses mobility management in individual cities, municipalities, and regions.
Villach plans for cycling infrastructure
Carinthia has the lowest percentage of projects related to bicycles and their infrastructure – 85 for the period 2007-2014 and a correspondingly low percentage of reduced greenhouse gases.
One of the cities in the area has taken another step towards building the best bicycle infrastructure with an investment of over one million euros. The goal is to make the city one of the best for cyclists in the area.
According to mayor Günther Albel, expanding the city`s bicycle network will not only meet the requirements for diversification of the city`s mobile network but will also reduce traffic, congestion and exhaust fumes.
The project envisages several activities, namely:
Improvement of existing infrastructure.
Construction of new bicycle lanes in certain areas.
Expanding and updating bicycle storage facilities.
Further investments to expand the infrastructure are also planned.
Nearly EUR 2 million have already been invested since 2018, with the city centre already fully open to cyclists. The already developed infrastructure and the further plans of the municipality have been welcomed as a good step forward in making the city a place suitable for cyclists by representatives of various organizations. It is also expected to increase the number of people who will choose to travel by bike instead of by car.
Like the article? Subscribe to our newsletter to receive the latest from the EU cities right into your inbox.