Numerous events mark August's full moon across Greece
They will take place at archaeological sites and museums
August 12, 2019 21:30
Monika Dimitrova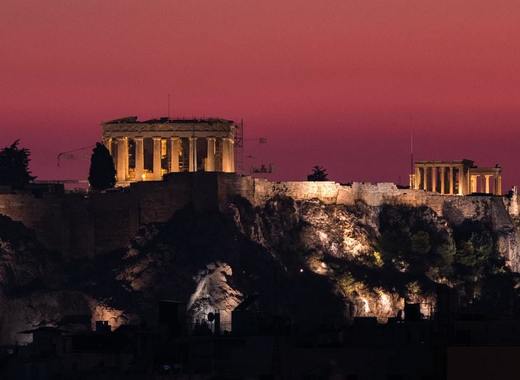 Greece's Culture Ministry announced its plan for a series of events that will be held under August's full moon at archaeological sites and museums across the country. The event calendar is part of a long and very popular tradition of observing and celebrating the full moon as it appears over the many spectacular archaeological sites around Greece every summer. The celebrations will culminate on 15 August, with some events starting on 11 August and concluding on 19 August. 97 archaeological sites, museums and monuments will be open for people to enjoy the brightest moon of the summer, while music and other events will be held in 48 sites. Entrance to all archaeological sites and museums will be free of charge on 15 August.The celebrations will be posted on the official site of the ministry in both Greek and English languages. Additinal events are expected to be included as time goes by this summer.
The Culture Ministry of Greece has organized such a series of events each year since 2002 to celebrate the August full moon, offering the public an opportunity to enjoy a warm summer night under the moonlight in most of the archaeological sites and museums in the country.
Like the article? Subscribe to our newsletter to receive the latest from the EU cities right into your inbox.