Available in:
Share article
One of Europe's largest urban farms is in the Hague in the Netherlands
With the help of EU funds, urban farmers grows vegetables on the roof of an old office building
July 10, 2018 12:30
Monika Dimitrova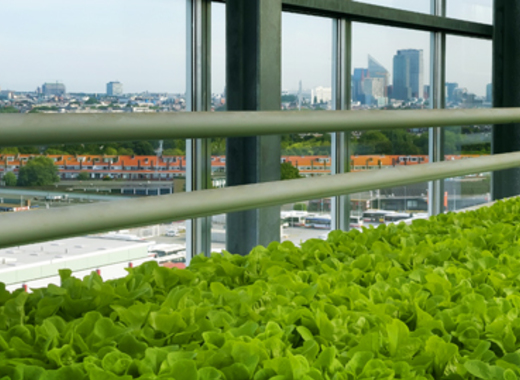 Source: European Commission
Urban Farmers grows vegetables and farms fish on the roof of an old office building in The Hague using a sustainable aquaponics system. The fish provide nutrients for plants in the greenhouse and surplus water from the greenhouse is returned to the fish farm. The farmers also deliver fresh, healthy food to people in the neighbourhood. They want the farm to encourage people to learn more about what they eat and make food production a part of daily life once again.
The total budget of the project is €1.7 million in EU funding. Partners of the project are Van der Valk Kleijn (construction of the greenhouse), Priva (installation of the climate system), Koppert Biological (supply of beneficial insects as a natural alternative to pesticides). It makes it one of the biggest urban farms in Europe.
Source: European Commission