Available in:
Share article
Opole wants to grow its own wind energy
An innovative product for cheap energy generation is being developed in the Polish city
February 12, 2020 19:30
Aseniya Dimitrova
Source: opole.pl
Cooperation between science and business in Opole may soon revolutionize the energy market, report local authorities. Energetyka Cieplna Opolszczyzny SA together with the Science and Technology Park and the winners of the Warm Up Your Business start-up competition begin the design process of an innovative product named "Wind Panel" (Panel Wiatrowy as it is called originally in Polish).
The Wind Panel could prove revolutionary in comparison to existing renewable energy solutions as it can produce wind energy even in very mild winds. Furthermore, the innovative technology is scalable, easy to install, friendly to use and safe. What is more, it is expected to come at an advantageous price for customers, reassures the Polish municipality.
How the Wind Panel of Opole works
Vertical wind turbines (rotors) are mounted on a rectangular frame which can be of various size, depending on the energy needs. When the wind blows, the rotors are set in motion and spin silently along the vertical axis of rotation. The generator, which is part of the construction, generates electricity that should meet the building's energy needs. What is more, the surplus of energy produced can be stored and used at a later time, during periods of increased demand. The advantage of the wind panel is the possibility of installing it anywhere, even as an element of a home fence.
Growing an efficient start-up ecosystem in Opole
The work on the innovative energy-generation tool is partly driven by the growing needs in the field of individual renewable energy sources. It is the product of a start-up competition co-organised by the Polish city and ECO - the energy provider for the Opole region. Among its aims is to accelerate innovations in the field of energy production, economical and environmentally friendly technologies and to improve energy efficiency. With two editions already behind them, the organisers believe that a start-up ecosystem is prepared to achieve this.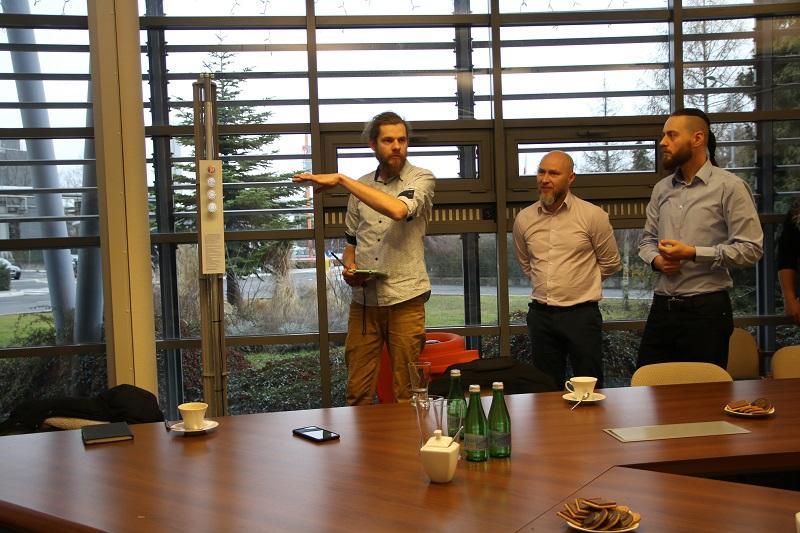 The innovative wind panel has the potential to revolutionize the renewable energy installations market. Photo by Opole.pl
"We all see enormous potential in the Wind Panel" explained Paweł Krawczyk, ECO Economic Board Member as quoted by opole.pl. "We want to bring the project to a stage where the final product can be ordered to your home" he continued. ECO, the business partner of the concept authors, provides financial assistance to its development, while the Science and Technology Park of Opole offers its knowledge and technology facilities.
Finally, research and development works are planned to finish by the end of this year. Then the rotor prototype which is a key element of the Wind Panel should be ready.
TheMayor.EU stands against fake news and disinformation. If you encounter such texts and materials online, contact us at info@themayor.eu