Paris announces a 15-million euros plan to support culture
The city also exempts the associations and operators in the sector from fees and rents for another 6 months
May 26, 2020 14:30
Aseniya Dimitrova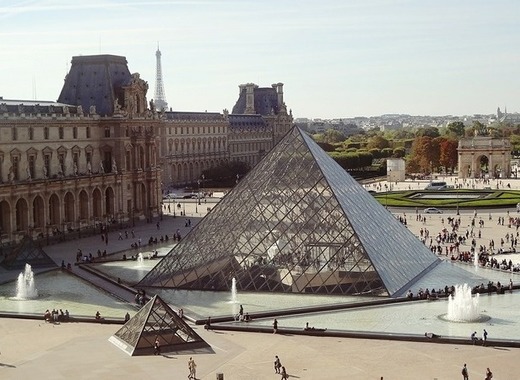 The Municipality of Paris has adopted a plan to support artists and actors in the cultural sector affected by the coronavirus pandemic, announced Christophe Girard, deputy for culture last week. The total amount equals 15 million euros and will support associations, theatres, festivals, museums and the organisation of a month under the sign of culture in August 2020.
Emergency aid to the sector of culture
Ever since the start of the lockdown, the associations and operators in the cultural sector, as well as workshops in Paris have been exempt from fees and rents. This measure will be extended for another six months, explains the municipality.
In addition, all grants awarded in the first three months have been paid, even if the actors were not active during the lockdown period. These annual grants to structures supported by the City have been paid in advance, for an amount of more than 100 million euros.
Hence, the new plan was proposed by Mayor Anne Hidalgo on Monday and the Paris Council voted for it unanimously, reports Le Figaro. Some 12 million euros of the financial aid will go for cultural actors that the municipality regularly supports and who found themselves in difficulty after the start of the pandemic.
There is additional financial help to the actors that are deprived of subsidies or receive too little. To do this, the French capital defined a joint support strategy with the State (represented by the Ministry of Culture), which will allow the establishment of one-stop shops for the actors concerned.
Up to half a million euro will go to the emergency fund set up in the music sector, entrusted to the National Music Centre (CNM); 700,000 euros for the emergency fund for live performances (theatre, street arts, circus, etc.), intended for companies, private theatres and tour operators, entrusted to the Association for the support of private theatres (ASTP). In addition, 50,000 euros will be earmarked for the SACD's emergency solidarity fund for the authors most in difficulty.
Attention will also be paid to bookstores and the cinema sector; specific aid will be allocated to independent cinemas and associations, both for image education and for international or social purposes, as well as for the creation of short films and new media.
Finally, the month of August will give some opportunities to the artists to receive direct support. The municipality is planning the organisation of an event, in association with local authorities of the Greater Paris Metropolis and the Off Avignon festival. "We thought that a lot of Parisians and Ile-de-France residents will stay in August, and we wanted to offer them particularly fruitful help," said Christophe Girard, quoted by LeFigaro.
TheMayor.EU stands against fake news and disinformation. If you encounter such texts and materials online, contact us at info@themayor.eu