Participate in a city-wide game in Valmiera
The city of Valmiera invites everyone to test their knowledge and deduction skills in a game, covering the whole city
April 26, 2019 19:30
Anton Stoyanov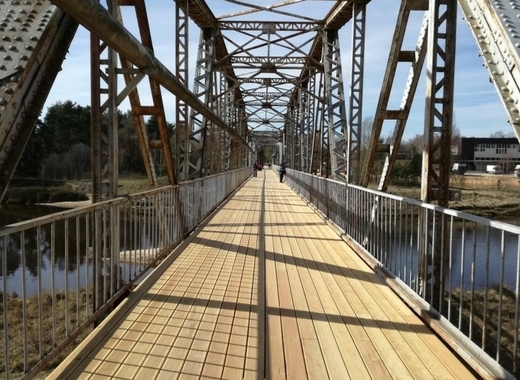 Source: Valmiera Municipality
On 27 April, the Valmiera Tourist Information Centre is organising a game as part of the "Green Railways" project between Latvia and Estonia. The day is chosen specifically because of the opening of the Iron Bridge in the city that was renovated and improved. The game will start at 10 in the morning at will end at 6 in the afternoon. Teams of players will be able to either register on the spot, at the Tourist Information Centre, or pre-register online, allowing them to start the game early.
Players will have to download the Loquiz application in order to participate in the game which will take them to different parts of the city. The application will guide them to different landmarks and checkpoints where they will have to answer questions or complete various tasks using their phones. At the start, participants will be asked to choose a preferred route – either by foot or by bicycle. Players will also be able to rent bikes at several local bike shops. All the tasks have to be completed in 3 hours or less in order for the participants to be eligible for surprise prizes at the end of the day. The fastest and most successful teams will reap the best rewards.
Like the article? Subscribe to our newsletter to receive the latest from the EU cities right into your inbox.