Poland enters the second stage of lifting coronavirus restrictions
See which places are opening starting today
May 04, 2020 11:30
Aseniya Dimitrova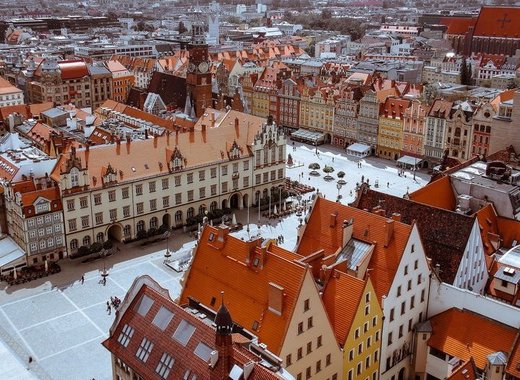 Last week the Prime Minister of Poland Mateusz Morawiecki and the Minister of Health Lukasz Szumowski presented a plan depicting how and when some of the restrictions related to the coronavirus will be lifted. Most of them are taking effect today, 4 May and one – on 6 May.
What opens in Poland on 4th May
As part of the second stage of exiting the lockdown, Poland is opening a number of facilities on the first day after the long weekend. The list of facilities that open on 4th May includes:
shopping malls (although recreational and restaurant spaces remain closed and no more than 1 person for every 15 square metres is allowed);
construction shops only on weekends;
hotels and short-term accommodation (terms apply);
public cultural institutions, such as museums, libraries and art galleries;
medical rehabilitation centres.
After Wednesday 6 May nurseries and kindergartens will reopen, too, but only for those children, whose parents go to work and cannot take care of them during the day. The responsible authorities can limit the size of groups or the number of children accepted while the local governments will be left to decide on the closure of nurseries, if necessary.
The de-escalation of measures, in particular the reopening of hotels, was timely – after three consecutive public holidays, on the 1st, 2nd and 3rd May, so as to prevent the gathering of people travelling between cities.
What does this mean?
Large shops and commercial centres will be open but do not get too excited yet, as this applies only to commercial facilities and not to corridors, gyms, playgrounds and food courts within them. The same areas remain with strictly limited access in hotels as well.
Finally, the limitation on visiting cultural venues is also gradually lifted. Cultural institutions will be opened at different times. The authority running the given institution can decide about the specific date to open upon consultation with the poviat sanitary and epidemiological station.
Follow the rules, as Covid-19 is still a danger
Very soon the city bike stations are expected to return, but restaurants, cafes and bars remain closed until there are indications that they no longer represent a health risk.
However, regardless of the lifted restrictions, some basic rules remain mandatory, including the maintenance of 2-metre distance while in public, covering the nose and mouth and disinfection while in a space attended by many people.
Like the article? Subscribe to our newsletter to receive the latest from the EU cities right into your inbox.