Porto metro runs 24 hours during the weekends
Until the end of October, citizens and tourists will be able to use the Porto metro for their nightly outings regardless of the hour
September 07, 2019 10:00
Anton Stoyanov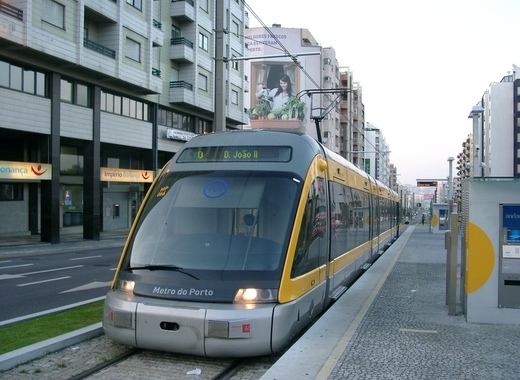 Source: Andreas Nagel [CC BY-SA 3.0]
If you're looking for a great night out in Porto but think it too much a hassle to get there, don't worry - for the duration of September residents and tourists visiting the Portuguese city will have the opportunity to use the metro all night long on weekends. The all-night weekend metro initiative has been going strong in the municipality for 6 years now and has been a great success. The service, which is the result of the fantastic cooperation between Metro do Porto and the Municipality of Porto will allow citizens from nearby settlements to quickly and efficiently get to their desired nightlife locations on Fridays, Saturdays and Sundays. It guarantees continuous circulation on the Blue Line (A), between Dragão Stadium and Senhora da Hora, and on the Yellow Line (D), between the St. John and St. Ovid Hospital. The route however excludes Heroismo and Lapa stations on the Blue Line and the Faria Guimarães and Salgueiros stations on the Yellow Line.
The metro will be arriving every 20 to 30 minutes during the night shifts. Tickets will cost 1.20 euros for one-way trips, while the standard subscriptions also remain valid. The 24-hour weekend metro service will remain active until 5 October.
Like the article? Subscribe to our newsletter to receive the latest from the EU cities right into your inbox.