Portuguese Municipal Association is cautious on new state budget proposal
This is in the context of an ongoing process of decentralization in the country
October 15, 2020 11:30
Tzvetozar Vincent Iolov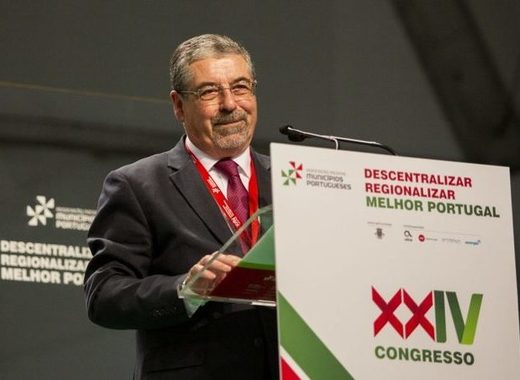 Source: Municipality of Coimbra
On October 13, there was a meeting of the Executive Council of the Portuguese Municipal Association (ANMP) gathered with the purpose of discussing the national budget proposal for 2021. After the meeting, there was a press conference where the ANMP President, Manuel Machado, expressed certain reservations about the new budget even of the overall tone was one of approval.
Nevertheless, the ANMP will request an 'urgent meeting' with the National Government
Speaking of reservations, these are worth mentioning, since the Executive Council of the ANMP has deemed them important enough to request an 'urgent meeting' with the Portuguese Government where those can be discussed in more detail.
Although the National Government was commended for taking into account the ANMP recommendations sent a month ago regarding the implementation of the Local Finance Law, Mr Machado emphasized that there were other issues that needed to be addressed.
"[ANMP] has been referring for a long time that it is necessary to make an effort to simplify and streamline public procurement procedures and the mechanisms provided for in the Public Contracts Code and in complementary legislation, given that the actors in the contracting process go through an enormous ordeal to achieve the realization of any undertaking," explained President Machado, who is also the mayor of Coimbra, adding that the ANMP has presented a set of proposals for improvement in that sphere.
The Association President also brought attention to the possibility of municipalities to apply for loans from the Municipal Support Fund in the context of the coronavirus pandemic. Although this may seem like an important and good option in the short-term, he cautioned that it would carry risks in the medium and long terms.
Another contentious issue was the Support Programme for Tariff Reduction on Public Transportation since in his opinion this favoured the two metropolises of Lisbon and Porto out of proportion. For instance, this year the two municipalities received 90 out of the 94 million euros assigned to it.
All these deliberations are happening in the eve of legislated municipal decentralization steps that are set to take place on 1 January 2021, except for the areas of Education, Health and Social Action (which will be decentralized starting 31 March 2022).
TheMayor.EU stands against fake news and disinformation. If you encounter such texts and materials online, contact us at info@themayor.eu