Prove this city doesn't exist and win 1 million euros
Bielefeld municipality is offering a cash prize to anyone who can prove the city does not exist
August 29, 2019 17:30
Anton Stoyanov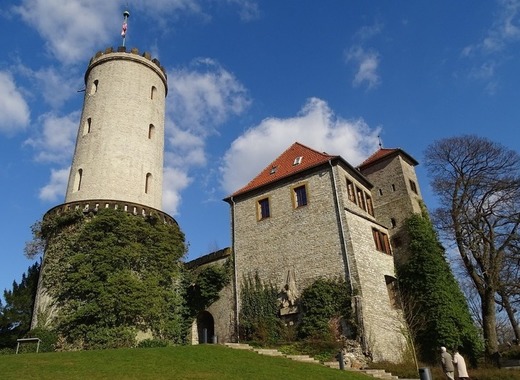 On its official Twitter page, Bielefeld municipality announced a curious contest – prove the city does not exist and you will win 1 million euros. With the motto "Too nice to not be true", the local government's marketing campaign shines the light on one of the most prominent conspiracy theories in Germany.
Eine Million Euro für den Beweis, dass es Bielefeld nicht gibt. Alle Freunde der Bielefeld-Verschwörung haben jetzt die letzte Chance, den Beweis zu liefern! #bielefeldmillion #bielefeldverschwörung ➡️https://t.co/LlztgdxbO1 pic.twitter.com/4AF2ky1LFR

— Stadt Bielefeld (@stadtbielefeld) August 21, 2019
The so-called Bielefeld conspiracy theory was first posted in an online forum as a joke in 1993, but as with all jokes, the Internet might have taken it too far. 26 years later people still refer to the conspiracy – including German chancellor Angela Merkel, who in 2012 stated that she believed to have attended a meeting in the city – if it actually exists. "I had the impression I was there" she said.
The theory is based on three questions – Do you know anybody from Bielefeld? Have you ever been to Bielefeld? Do you know anyone who has ever been to Bielefeld? Despite the city allegedly having a population of over 300,000 people the expected answer is no – if someone says yes, they are obviously in on the conspiracy or have been lied to. According to the theory, Bielefeld was made up either by the CIA, Mossad to cover up their activities or even by aliens who have disguised their spaceship as the Bielefeld University (which allegedly has over 25,000 students).
The supposed local administration has been very keen to promote the city using the conspiracy. On April Fools' Day 1999 the mayor's office released a press statement titled "Bielefeld does exist!" and on the city's alleged 800 birthday in 2014, celebrations were held under the motto "This cannot be real".
If you have conclusive and irrefutable proof that Bielefeld does not exist, you can visit the official website to submit your evidence.
TheMayor.EU stands against fake news and disinformation. If you encounter such texts and materials online, contact us at info@themayor.eu