Rotterdam retrains jobseekers to make them fit for the new economic reality
By training them to perform jobs in high demand
September 10, 2020 09:30
Aseniya Dimitrova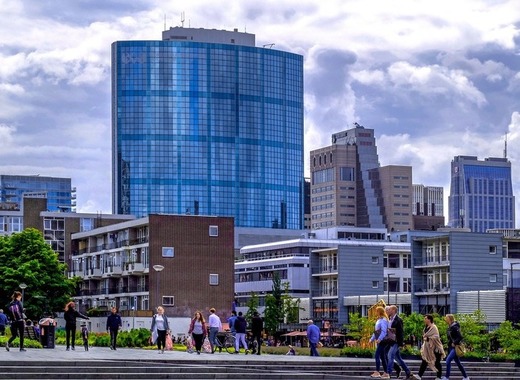 The first group of residents of Rotterdam received training vouchers on Friday, 4 September, the municipality reports. With up to 2,500 euros from the local budget, these job seekers can pay for the courses and training needed for jobs that are in high demand thus increasing their chances of professional realisation on a constantly-changing labour market. For its part, the city hopes to become more economically robust.
Making the local economy resilient to crises
The coronavirus has had devastating economic consequences – many businesses were forced to shut down, employers lost important sources of revenue, which in turn pushed them to cut staff. Yet some of those that were hit the hardest by the crisis were job seekers and young people, whose qualifications are unfit for the needs of today's job market.
Furthermore, social distancing has taken its toll especially hard on the tourism and hospitality industries and the culture and events sectors, where many jobs have been lost. However, there are other economic sectors in dire need of qualified personnel, such as healthcare, construction, IT or technology. Bringing them closer to each other – this is what the Rotterdam Schooling Fund is meant to do.
The measure is aimed at residents of the Dutch city whose economic perspectives are less-than optimistic, for one reason or another – those who are no longer at school age were left jobless but are willing to work and learn, in order to increase their chances of long-term paid employment.
For them, the second-largest city in the Netherlands has a special programme – a voucher worth 2,500 euros for training, retraining, or further training up to the MBO 4 level (Middle Management in Vocational Education or Training, precedes Higher education).
Vouchers can be claimed from September 2020 and it is expected that 300 jobseekers will receive training this year. The vouchers are intended for:
young people who obtained an MBO diploma in 2020 for a sector where there are no vacancies due to COVID-19;
people on social security benefits;
people whose unemployment benefits expire within three months.
Rotterdam has set the goal of expanding the number and the target group of training vouchers to 20,000 over the next four years. For this, however, they will be needing structural funding and support from the government, social partners and educators - a small price to pay to make the local economy resilient to crises such as the one caused by COVID-19.
TheMayor.EU stands against fake news and disinformation. If you encounter such texts and materials online, contact us at info@themayor.eu