Available in:
Share article
Rotterdam to monitor state of bridges with drones
Possible damages can then be accurately reflected in a 3D model
January 09, 2020 11:30
Aseniya Dimitrova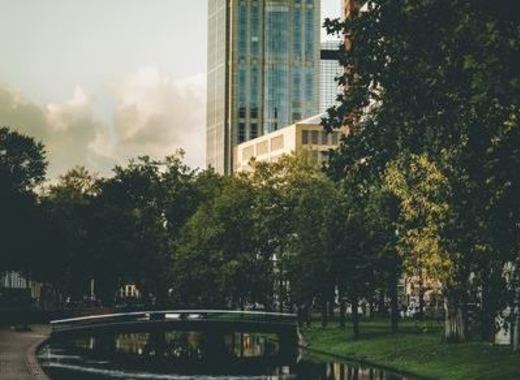 Rotterdam is testing the use of drones to inspect bridges from beneath the water, reported the municipality. Aquadrones make a scan of the bottom of the bridge, so that possible damage or wear can be accurately reflected later in a 3D model. The tests are now taking place with smaller bridges, including The Park at the Euromast and the Crooswijksebcht. If they show good results, the drones may also be used for larger objects.
Innovative inspection of bridges in Rotterdam
The drones could significantly facilitate monitoring of the state of the bridges by saving time and manpower. Currently, the bridge inspectors must often use a boat to do their work properly, explains Robert Aartsen, Civil Engineering Manager of the municipality of Rotterdam, quoted by Rotterdam.nl. However, this can be particularly difficult if the clearance height is very small, so they sometimes even send divers.
The use of drones, therefore, saves this effort as the aquadrone is controlled remotely and can get under the bridge through water in places that are otherwise difficult to access or are not accessible at all. "The drone takes thousands of photos of the bridge and ensures that every corner is on the photo. The photos are used to make a 3D model of the bridge" continued Aartsen.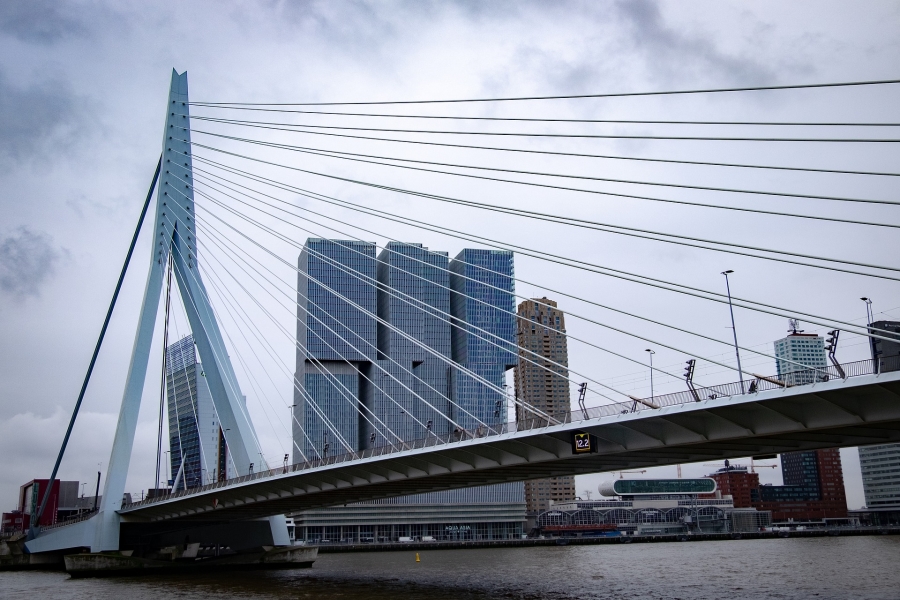 The remarkable 800-meter-long Erasmus Bridge, also known as The Swan, connects Northern and Southern Rotterdam over Nieuwe Maas river
3D modelling of bridges
This innovative technology has an additional advantage as the 3D models give detailed information about the entire object. That way experts can accurately view damage, wear or cracks which are invisible to the naked eye but can be enlarged and seen on a computer.
The scans are now being carried out as a test for bridges, but in principle, everything can be monitored with drones: from trees to roads and sewers. "We want to link all information digitally to the object. The drone inspection will really prove its worth if we link more information to the 3D model: information that we now also have, but that is stored in different places" concluded Aartsen.
TheMayor.EU stands against fake news and disinformation. If you encounter such texts and materials online, contact us at info@themayor.eu