Saint-Josse sets up brigade of "cleanliness detectives"
The municipality is experimenting with a new approach to keeping public spaces clean
October 10, 2020 20:00
Aseniya Dimitrova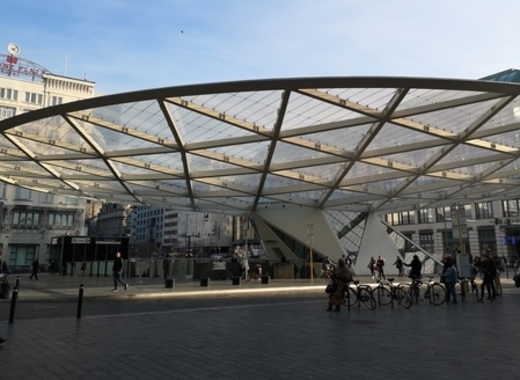 Source: TheMayor.EU
On Tuesday 6 October, the municipal council of Saint-Josse-ten-Noode announced its five-year cleanliness plan. The municipality belonging to the Brussels-Capital Region of Belgium wants to resolve the persistent problems related to pollution with bold and innovative steps. One of them - the establishment of a team of cleanliness detectives.
Declaring war on incivilities
Earlier this week the smallest municipality in Brussels-Capital announced the entry into force of its new cleanliness plan, entitled "Saint-Josse Net 7/7". The measures that this plan previews will be supported by a budget of 12 million euros to ensure sanitation and offer a pleasant living environment for residents.
The college approved a total of 9 objectives in three thematic domains: waste collection and management, public cleanliness and prevention and awareness-raising. The conventional objectives include the generalization of organic waste collection, the development of responsible waste management or the information campaigns and the creation of a Zero Waste school.
It is interesting to mention, however, that the municipality also wants to improve the enforcement of anti-pollution objectives through the creation of a brigade of "cleanliness detectives" and through the installation of fixed and mobile cameras. Mayor Emir KIR explains this idea as follows "Saint-Josse Net 7/7 has been designed as a concrete response to the challenges of cleanliness in a territory such as ours: dense, urban and with a high traffic during the day. It combines new services to the community, education, deterrence, use of cameras and massive investments.
With our cleanliness detectives, offenders have better watch out because the fight against incivility will be their priority! The adoption of this plan is a strong signal in our desire to offer a pleasant living environment to our inhabitants."
Indeed, maintaining the municipality clean has been a great challenge - with just 1.1 square kilometres, Saint-Josse-ten-Noode has the highest population density in Belgium, the same as the one of Mumbai. The local authorities boast a long list of actions against incivility, such as strong sanctions, awareness campaign in 8 languages, the annual Cleanliness Day or 7/7 cleaning services.
TheMayor.EU stands against fake news and disinformation. If you encounter such texts and materials online, contact us at info@themayor.eu