Available in:
Share article
Sand sculpture festival on Crete island in the name of the environment
The artists want to inspire children to express themselves through art
June 28, 2019 11:30
Monika Dimitrova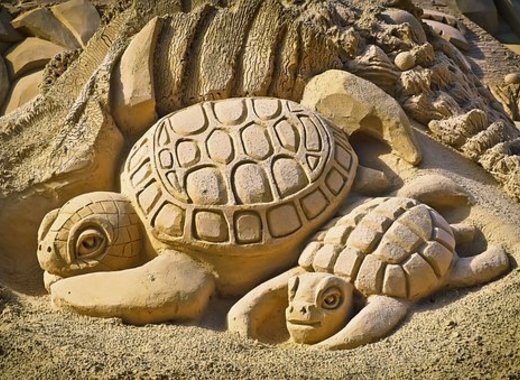 A series of beautiful sand sculptures was created on the Greek island of Crete by artists participating in the Fourth Annual Sand Sculpture Festival taking place at Ammoudara Beach, near Heraklion. The aim of the event, which has become an important point of interest for artists from around the world, is to raise awareness about the environment, and the protection of the sea in particular. The goal of the organizer of the festival is to turn it into an annual event in Crete and to help people, especially the younger generation, become more aware about environmental issues.
The artists create human figures, as well as dolphins, finned fish, starfish, and octopuses, which in the real wild world find themselves in a constant struggle against plastic and other pollutants found in the seas and on the beaches. The sculptors usually work on marble, clay and metal, but now they will be working with sand in order to create sculptures that reach a height of up to 3 meters. The artists want to inspire children to express themselves through art. Tourists and locals have the opportunity to admire the sculptures that will remain at the beach as an open exhibition all summer long. The sand sculpture festival is held with the support of the region of Crete.
Source: greece.greekreporter.com
Like the article? Subscribe to our newsletter to receive the latest from the EU cities right into your inbox.