Šiauliai with new super-small eco-friendly buses
The city is expanding and diversifying its public transport fleet with different kinds of buses to fit the needs of citizens
May 11, 2019 12:00
Anton Stoyanov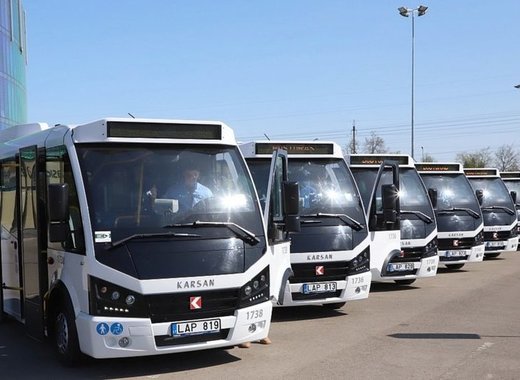 Source: Siauliu Municipality
Šiauliai city council has been on a roll recently with its plans to make the city's public transport not only faster but also friendlier towards the environment. At the start of March, 12 new low-floor buses were sent out into the streets – they are powered by compressed natural gas instead of traditional fuels and have been a boon for citizens who want to move around the city faster.
The city council, however, is not done. In May, 6 new buses will start their rounds. These buses and their purpose are special – they have only 14 seats and will be used only during off-peak hours to transport citizens from remote areas of the city. They are also outfitted with USB ports for chargers as well as cameras – both on the outside to capture the traffic and two on the inside to ensure the safety of the passengers. In the hottest days of summer and the coldest day of winter, a modern air conditioner will create a microclimate inside the vehicle. Domas Griškevičius, Deputy Mayor of Šiauliai is very happy with the progress that the public transport system of the city is making and hopes that citizens will appreciate it as well.
Like the article? Subscribe to our newsletter to receive the latest from the EU cities right into your inbox.