Available in:
Share article
Slovenia proclaims end of coronavirus epidemic
Some measures, however, are set to remain in place, while others will be relaxed depending on the changes in the epidemiological situation #TheMayorEU
May 15, 2020 14:30
Anton Stoyanov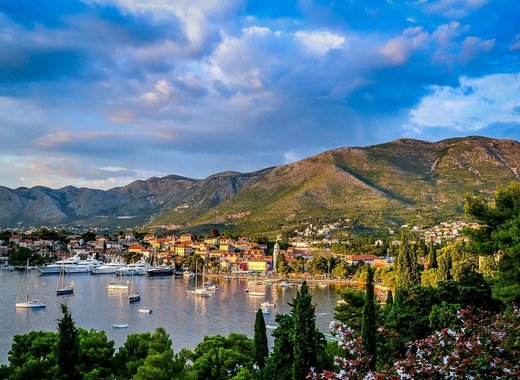 Slovenia has become the first country in Europe to declare that it has achieved victory over the coronavirus epidemic after registering stark drops in infection rates over the past few days. That, however, does not mean that life will quickly return to normal - instead, the government will continue shaping its approach based on scientific advice and the changes in the epidemiological situation.
Unlike some other European countries that have already adopted week-by-week or day-by-day plans on the easing of coronavirus lockdown restrictions, Slovenia has chosen a more flexible approach without deadlines that allows officials to navigate the intricacies and issues presented by the crisis.
Earlier in May, the Slovenian government announced that by the end of the month, after assessing the epidemiological situation, it will be ready to announce further easing of lockdown restrictions – and has now acted accordingly.
New measures come into force next week
During the first days of May, the government repealed its ban on inter-municipal travel that was put in place 1 month prior. Now it is further considering the reopening of borders with neighbouring countries so as to facilitate the rebooting of the country's economy.
Taking into account the fact that many Slovenes are occupied in other EU member states, the closure of borders has had a significant impact on people's livelihoods. Currently, authorities are working alongside their Croatian colleagues on suspending border checks at their shared borders in order to allow free travel.
Other things that are changing across the country will probably concern the mandatory disinfection of large multi-apartment buildings. This kind of measures was introduced just a few weeks ago in order to prevent contagion and stop the spread of COVID-19 via surfaces and has perhaps served its purpose, according to officials who will be reassessing the needs for the mandatory statute at the end of the month.
Lastly, a final decision on the reopening of educational establishments was also reached after testing revealed barely any infections over the past week. Primary schools and kindergartens will be allowed to reopen their doors on 18 May, as previously suggested, and will thus contribute to the overall reopening of the country's economy.
TheMayor.EU stands against fake news and disinformation. If you encounter such texts and materials online, contact us at info@themayor.eu