Sofia provides new free parking zones for bicycles and e-scooters
In support of the growing interest in alternative ways of moving around the city
August 23, 2019 09:30
Monika Dimitrova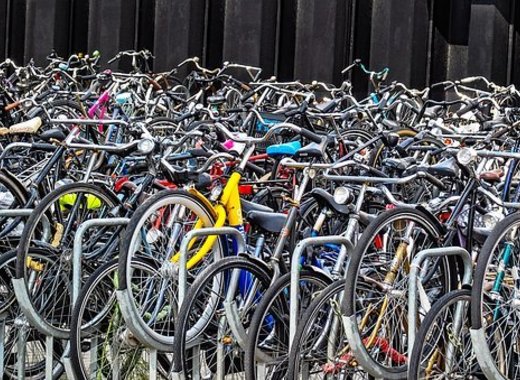 Sofia Municipality informed that in August it will set up around 160 new places for free parking of bicycles, mopeds and e-scooters in the central city area. The measure supports the growing interest of citizens in alternatives to car travel in the Bulgarian capital. The new two-wheeler parking spaces are in the blue and green zones. In the near future there will be another 70 parking places in pedestrian areas and on the periphery of the parks as buffer zones. It is planned to extend this type of parking zones to residential areas.
Electric scooters in Sofia Municipality will only be available for rent if registered and with a speed limit. Experts from the State Agency for Road Traffic Safety held the first of a series of meetings with local authorities for the forthcoming amendments to the Road Traffic Act to regulate the use of such vehicles. One of the most important aspects of the change being prepared is the regulation of mandatory safety features when using e-scooters, which must also be taken into account when offering them for shared travel. The maximum speed of this type of vehicle is also to be regulated at national level.
Like the article? Subscribe to our newsletter to receive the latest from the EU cities right into your inbox.