Spend an open-air night at a prehistoric site in Malta
Enjoy a tour of the immense historical and archaeological treasure and fall asleep under the stars
June 19, 2019 19:30
Aseniya Dimitrova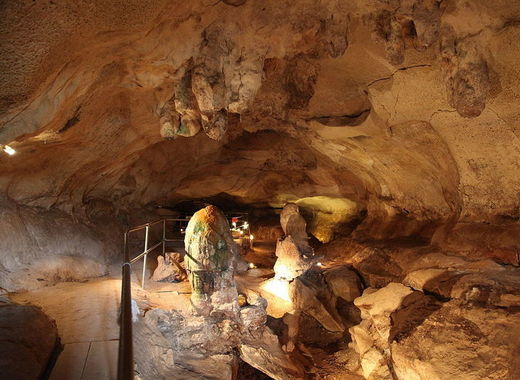 Source: Frank Vincentz /Wikipedia/ CC BY-SA 3.0
Are you looking for an extraordinary weekend break? If yes, then getting off the beaten track of the popular seaside resorts must sound to you like a good plan. Our suggestion? Spend the popular traditional feast of Imnarja in Malta and enjoy sleeping under the stars in the open air at Buskett Gardens.
Heritage Malta invites you to spend the feast of St Peter and St Paul at the prehistoric site of Għar Dalam in Birżebbuġa and to visit the historical and archaeological sites nearby, all while tasting the incredible local cuisine next Friday. Activities such as visits to Borġ in-Nadur, Għar Dalam Cave, the Roman remains at Ta' Kaċċatura, as well as Casa Ippolito are perfectly suitable for the whole family.
To finish the day properly, the guided tours will be followed by open-air sleeping not far from the entrance of the oldest prehistoric site on the island or at the museum in the company of ancient animal bones, excavated from the cave. The programme starts at 7.00 pm on Friday, 28th June 2019 and lasts till 09.00 am on Saturday, 29th June.
Those who are willing to embark on this one-of-a-kind journey are advised to wear appropriate clothing and bring their own mattress, sleeping bag or a tent. Tickets for the event can be purchased from all Heritage Malta museums and sites or online from this link.
Like the article? Subscribe to our newsletter to receive the latest from the EU cities right into your inbox.